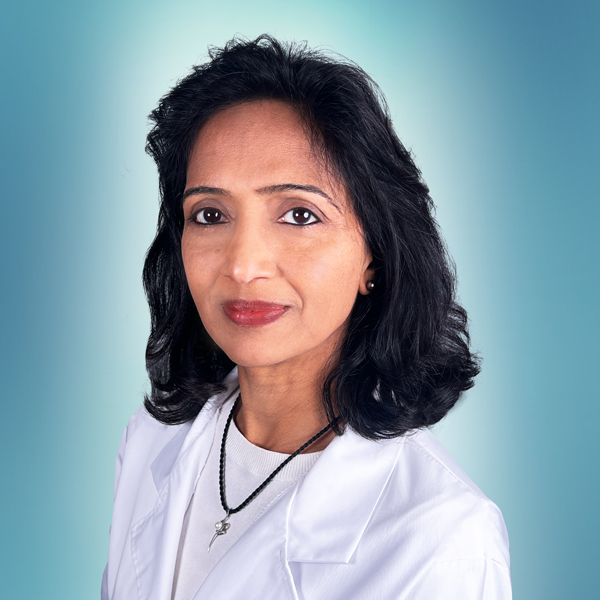 Dr. Bharathi Pulla holds the esteemed title of Doctor of Medicine, with a specialized focus in Family Practice and Geriatrics. She completed her M.B.B.S (Doctor of Medicine) at the Kempegowda Institute of Medical Sciences, Gandhi University of Health Sciences and is board-certified in Family Medicine. She provides care to individuals of all ages, but her specialization allows her to navigate intricate health issues often faced by the elderly.
Having begun her journey in Kenosha years ago, Dr. Pulla recently returned to practice in the community, a decision fueled by her unwavering commitment to its residents. Joining Pillar Health was a natural progression for her, allowing her to do what she loves most – caring for the Kenosha community which has always held a special place in her heart. Fluent in English, Hindi, Telugu, and Kannada, Dr. Pulla is well-equipped to serve a diverse patient base.
When asked about her motivation to pursue a career in healthcare, Dr. Pulla cites her lifelong passion for aiding those in need. She has always felt a profound desire to serve, and practicing in community healthcare enables her to address a broad spectrum of needs, encompassing Dental, Medical, and Behavioral Health.
In her many years of practice, Dr. Pulla's patient care philosophy has remained consistent: prevention is paramount. She values the concept of family care, treating each family as a cohesive unit, and always emphasizes this in her approach to care. Patients visiting Dr. Pulla can look forward to comprehensive care. She doesn't just diagnose; she actively engages in discussions about health concerns and is a staunch advocate for preventive care. Grounded in evidence-based practices, she ensures her patients receive the most effective treatments available.
Do not wait to schedule your appointment.
Kenosha Community Health Center has many appointment options in Kenosha and Silver Lake to meet your needs.