Ready to Guide You Every Step of the Way
Understanding your care needs and navigating the healthcare system can be overwhelming. The team at Pillar Health is ready to assist and guide you every step of the way. The Nursing Team will help you prioritize and understand the care needed to live your healthiest life. Our Patient Care Advocates and Case Managers are devoted to helping to remove barriers to care and unravel the complexities of healthcare matters including commercial insurance, Medicaid, and Medicare processes. Whether you are enrolling, re-enrolling, or need guidance with the Health Insurance Marketplace (HealthCare.gov), we have got you covered. Furthermore, we are equipped to link you with local assistance programs, supporting your social and financial wellness.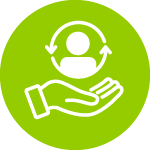 Patient Care Advocates
Helping you figure out insurance coverage and payment for services.
Contact a Patient Care Advocate To Discuss Financial Options
Our Patient Care Advocates are here and available to answer financial and insurance questions for our patients and community. They have specialized knowledge in Medicare, Medicaid, Market Place and qualifications for the Sliding Fee Discount Program.
Patient Care Advocates will provide guidance to help answer these questions:
How do I apply for Medicare?
Do I qualify for Medicaid? Does my family qualify for Medicaid?
I need help with Medicaid reenrollment.
I need help understanding a letter from the Department of Health Services.
I don't qualify for Medicaid and need help finding insurance in the Marketplace (Healthcare,gov).
Do I qualify for the Sliding Fee Program?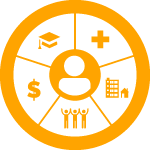 Case Management
Reducing the burden of everyday concerns so you can concentrate on your health.
Meet with a Case Manager To Help Navigate Life Challenges
Case Management plays a vital role in addressing the various environmental factors and barriers that can impact health and quality-of-life. They advocate in partnership with their patients to promote self-sufficiency and a pathway to appropriate community support services.
Their goal is to reduce the burden of everyday concerns so you can focus on your health and wellbeing.
Aid with referrals to agencies that

support housing, rental assistance

and temporary shelter.

Provide assistance navigating home and

community conditions affecting

health and quality-of-life issues.

Provide guidance on affording medications
Help with access to healthy foods
Provide support in arranging transportation to appointments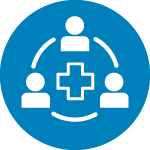 Nursing Care Coordination
Working in partnership with patients, their families and Care Team to achieve health goals and promote healthy behaviors.
Meet with a Nursing Care Coordinator
Patients have a wide range of care needs. Some have multiple or more complicated health needs; other have one problem to manage, and others are doing what they can to stay healthy. Our Nursing Team is uniquely trained and licensed to work with the Care Team to assess needs and create a specific plan of care for each patient.
Our goal is that every patient has a plan of care that includes treatment plans for medical, dental, and behavioral health care. You can count on our nursing staff to:
Lead a coordinated team-based approach to patient care.
Identify factors that prevent patients from optimizing their health.
Build a patient centered care plan with input from the patient and their care giver to address those factors.
Work 1:1 with patients to monitor and help achieve their health goals.
Beyond goals related to a specific diagnosis or a chronic condition, they work to identify and help patients stay healthy and up to date with healthy behaviors such as preventive screenings and immunizations.