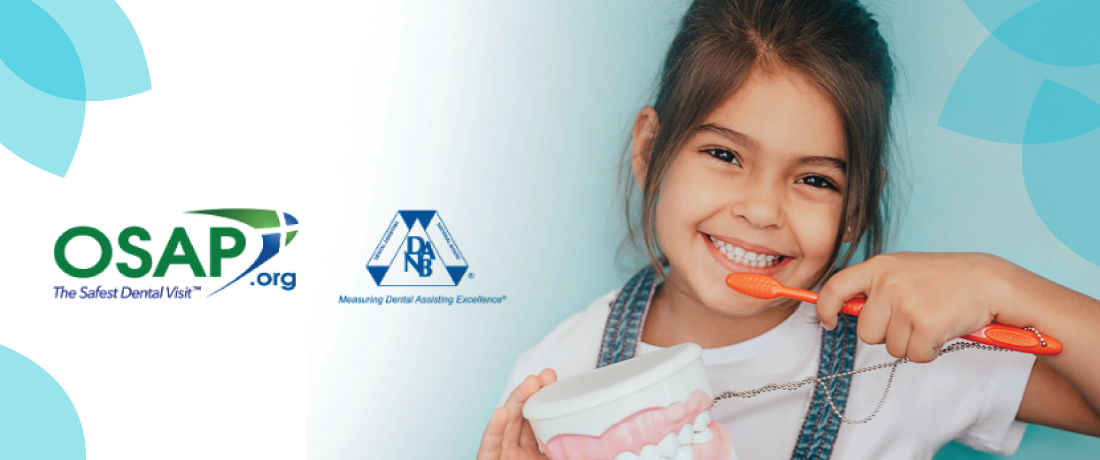 KCHC Dental Hygienist Donna Zagame has earned CDIPC Certification
Kenosha Community Health Center is proud to announce that Donna Zagame, a registered dental hygienist serving both Kenosha and Silver Lake patients, has recently earned the Certified in Dental Infection Prevention and Control (CDIPC). Donna was one of 126 oral health professionals who were among the first group to earn the certification on Dec. 29, 2021.
The CDIPC certification was developed by the Dental Assisting National Board (DANB) in collaboration with the Organization for Safety, Asepsis and Prevention (OSAP). This is the first clinically-focused dental infection control certification in the U.S. The exam is rigorous and requires demonstrating not only knowledge of infection control guidelines and standards, but also the analytical and critical-thinking skills to apply them in a variety of scenarios.
Earning CDIPC certification is not only a professional achievement, but it also benefits dental practices and their patients by ensuring precautions are taken to keep providers and patients safe. The CDIPC certification mark is a signal to patients, employers, and colleagues of a commitment to ensuring safety in the dental practice. For more information, visit dentalinfectioncontrol.org.
Congratulations to Donna on earning this certification!