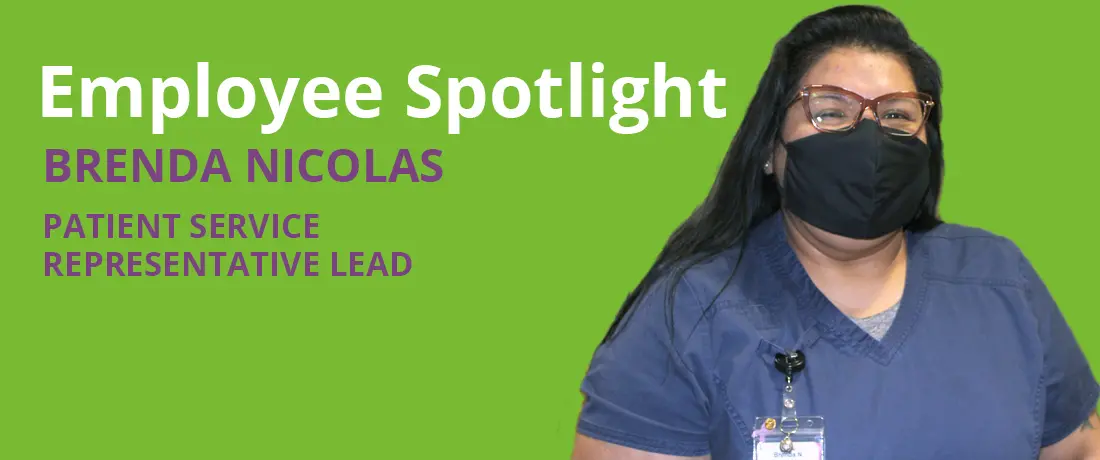 When did you start at KCHC? Which position(s) have you held? 
I started with KCHC in July of 2011, as a Patient Service Representative – Dental. During my time in dental, I also helped with the Seal A Smile program and the preparation for preschool dental children.
In October of 2018, I was ready for a more challenging role within the organization and accepted the position for Patient Service Representative – Lead.
What areas do you specialize in? 
I specialize in patient services and work hand-in-hand with Ray Garay, our Executive Director of Medical Services.
Why did you choose your position at KCHC?
I chose this position because I love challenges and I wanted to be more involved in building a better service atmosphere for our patients. Just like any other job there are challenges — up and down, good and bad. But most importantly, I chose this job because since I started with KCHC, I received great support from leadership members like KCHC's Patient Service Supervisor, Iris Caraballo, and Ray Garay, our Executive Director of Medical Services, who have undoubtedly helped me become a better leader. 
Community Involvement / Hobbies outside of KCHC: 
My hobbies are spending as much time as I can with my family!
What do you love about working at KCHC? What motivates you daily? 
What motivates me at KCHC is the growth, the support, and the opportunity I have to evolve as a person and as a professional. What motivates me is that any idea or any change I would like to make – I always get the opportunity to try it and test it out. KCHC leadership is open for any suggestions that can help our patients and help us offer better service.
I love my job, because everyone shares the same vision and is dedicated to the mission. I love coming in to work and helping the patients and interacting with them.
I enjoy working with my coworkers and enjoy that everything here is about teamwork! I like that my team is always willing to go the extra mile to help ensure that we are meeting our patients needs in every aspect of customer service.  They are great!
Where at KCHC do you primarily work? 
My primary location is 22nd Ave.
Do not wait to schedule your appointment.
Kenosha Community Health Center has many appointment options in Kenosha and Silver Lake to meet your needs.