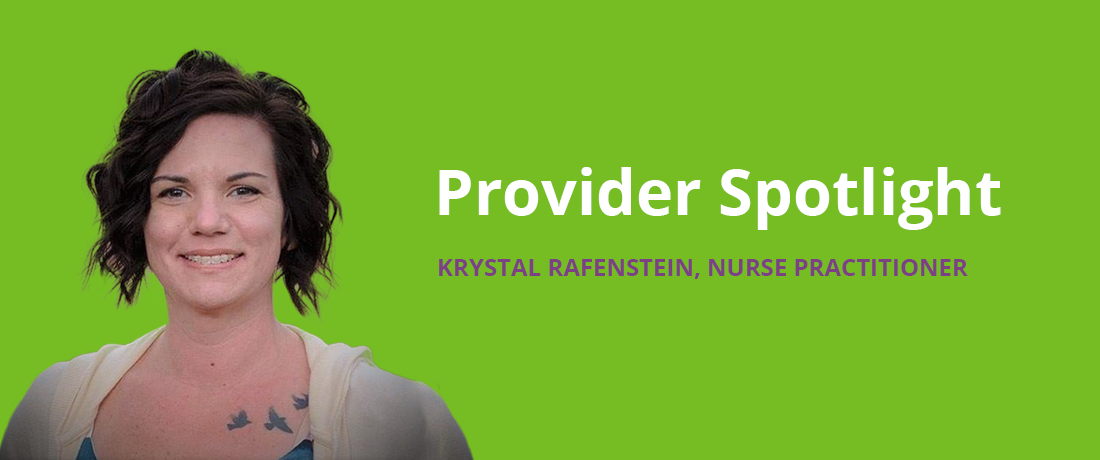 With KCHC since October, 2019
What areas do you specialize in:
Family Nurse Practitioner
Women's Health, Family Planning, Access to Contraception
Brief description of your professional expertise/experience/reason for choosing your field:
Working in community health was the driving force toward becoming a Nurse Practitioner. Little did I know, I would get the opportunity to become a part of the Kenosha Community Health Center team. Each day when I drive to work, I pass my childhood home, the schools I went to, and occasionally, I run into an old neighbor or friend. It is truly an honor to be a part of this team and work towards improving the health of the people within our community, as well as the very neighborhood I grew up in.
Education Background:
Master's in the Science of Nursing
Board Certified Family Nurse Practitioner
Practice Location:
Various locations
Languages:
English
Accepting New Patients:
Yes
Community Involvement or Hobbies Outside KCHC:
I keep very busy with my three children (ages 5, 7 and 12) as well as my two dogs, George and Meadow. In my free time, I enjoy repurposing/refurbishing old furniture, wood working and gardening.
Do not wait to schedule your appointment.
Kenosha Community Health Center has many appointment options in Kenosha and Silver Lake to meet your needs.