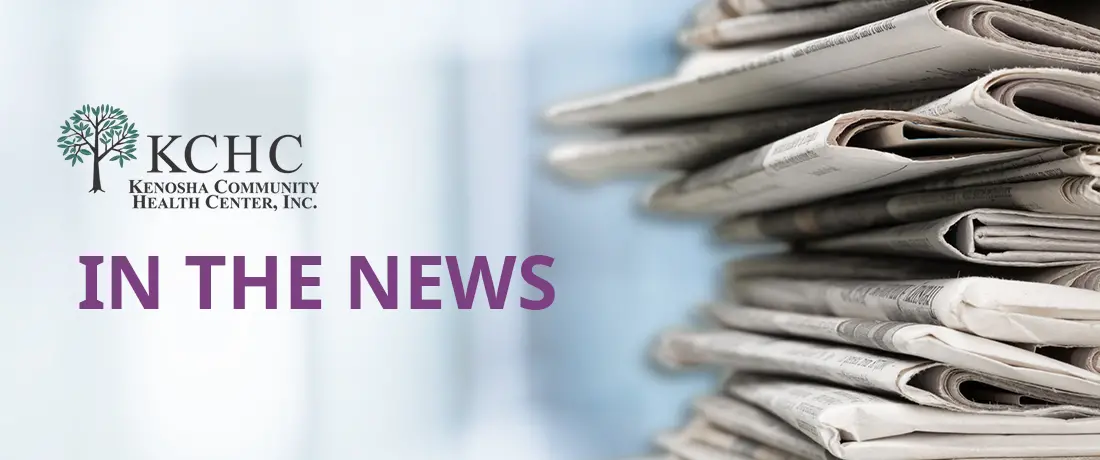 FOR IMMEDIATE RELEASE:
KENOSHA, Wisc. – Joseph Clark – the former Kenosha County Board Supervisor and a founding partner of accounting firm Tirabassi, Felland & Clark, LLC – is the new Board President of the Kenosha Community Health Center. The organization approved a new slate of board members on Friday. Their terms begin immediately.
In addition to Clark, the new board members are: LaVetta Arrington, Vice President; Shannon Brehmer, Treasurer; Heidi Gottfried-Arvold, Secretary; Joseph Michaelis, Board Member; Sandra Sue Gerbe, Board Member; Paul Spottswood, M.D., Board Member; and Christopher McDonnell, Board Member.  
The Kenosha Community Health Center is a multi-disciplinary provider of health care, dental care, pharmaceutical and behavioral health services. Serving the community for nearly a quarter-of-a-century, KCHC is directed by a Board of Directors made up of local volunteers.
"KCHC is the most impactful board I have ever served on," said Clark, who previously was the KCHC Board Treasurer and Finance Chair. "I am humbled and honored to be a part of this organization that serves over 17,000 patients.  I am looking forward to working with our management team and diverse board of directors in expanding our reach to those in need of quality health care."    
Clark brings a wealth of financial experience and knowledge to his new appointment. In addition to co-founding the accounting firm in 1995, he previously was an auditor for manufacturing companies, non-profits, governmental organizations and banks. He also has been a division controller at a multi-million-dollar manufacturing company and was VP at a real estate conglomerate. He left his role as Kenosha County Board Supervisor in April 2012 after choosing to pass up a re-election bid. As the former Chair of the county's Finance Committee, Clark had been praised for his work in difficult budget times.
Do not wait to schedule your appointment.
Kenosha Community Health Center has many appointment options in Kenosha and Silver Lake to meet your needs.