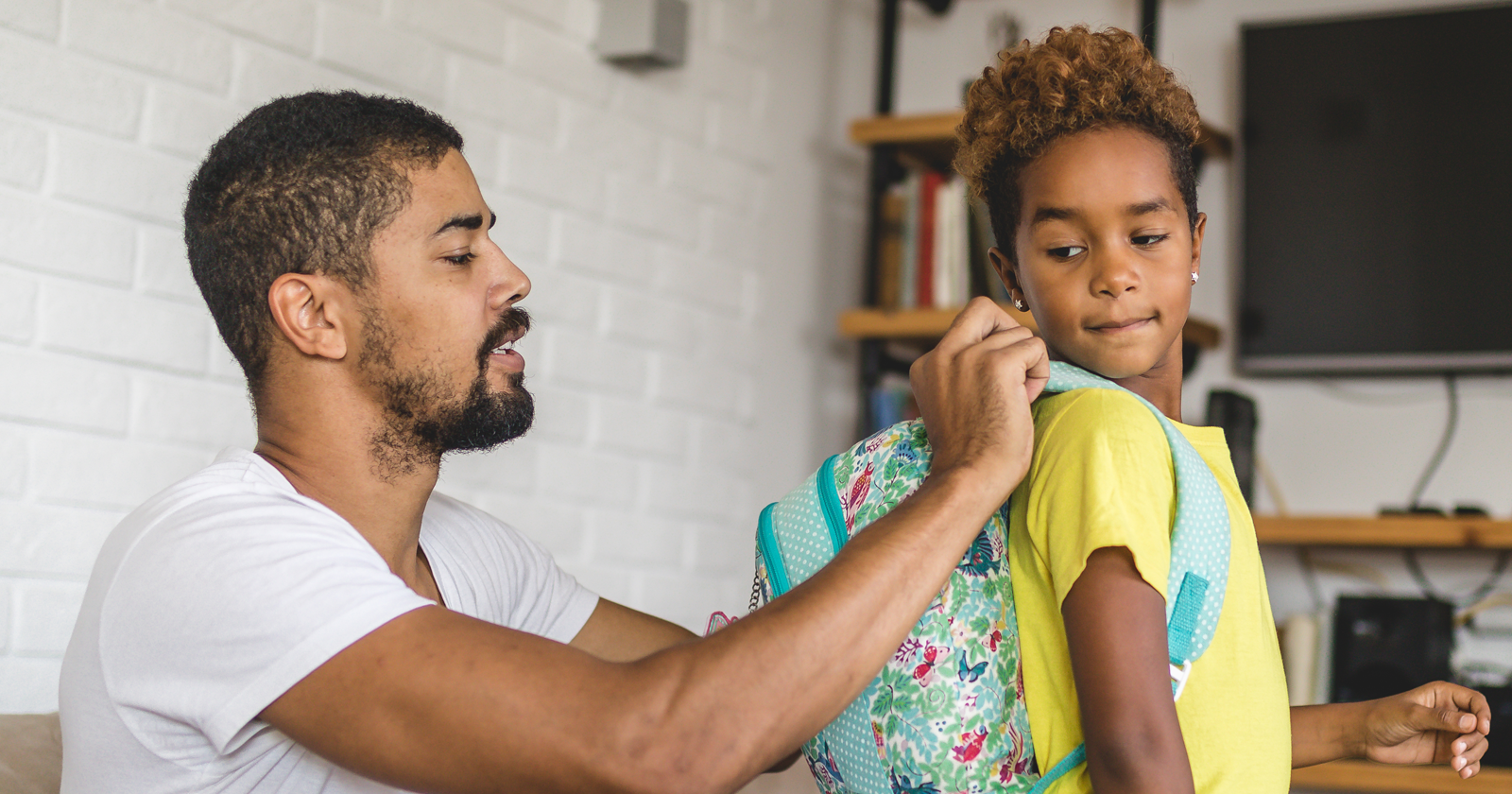 SUMMER IS WINDING DOWN AND SCHOOL IS RIGHT AROUND THE CORNER. THIS MEANS IT'S TIME TO CHECK YOUR LIST FOR YOUR CHILDREN'S BACK-TO-SCHOOL PREPARATION
✓ New school supplies
✓ New school outfits or uniforms
✓ Back-to-school physical
Children across the U.S. spend 6-8 hours a day in school and that is 6-8 hours of potential exposure to a variety of illness and/or germs. Making sure your son or daughter is in the best health possible, BEFORE and DURING the start of school, helps to insure they and their classmates will have their best year ever.
DURING THE SCHOOL YEAR, MAKE SURE YOUR CHILD IS HEALTHY WITH THESE 4 TIPS:
Remember the importance of nutrition! According to the Center for Disease Control and Prevention (CDC), most U.S. children consume half their calories at school. If your son or daughter is enjoying a home-packed lunch, make sure you are following recommended nutrition guidelines. If your student takes part in school prepared lunches, you can get involved in supporting school nutrition in your school district.
Keep them active! Experts recommend children get at least 60 mins. of physical activity a day. "It is important for students to get physical education designed to develop motor skills, knowledge, and behaviors for physical activity and physical fitness. These can help your kids gain the ability to stay physically active for their entire life time," according to the CDC. Enjoy playtime with them at home and encourage them to have fun in their gym classes or recess during the school day.
Say "HI" to the school nurse! Your child's school health staff can play an important role in both daily and emergency care. An estimated 25% of 2-8 year olds suffer issues such as asthma, obesity or other physical/behavior challenges. These health professionals can help encourage nutrition, physical activity and provide health education for the whole family.
Brushing is key! Everyday! We all love our child's beautiful smile, but unhealthy oral routines can lead to serious health issues. Tooth decay is one of the most common chronic conditions in U.S. children. KCHC is proud to offer dental service to our community.
Positive parental involvement in a child's health can set your child up for a lifetime of healthy habits. Research shows that there is a link between academic achievement and your child's health.
MAKE SURE THEY START THE YEAR OFF RIGHT BY SCHEDULING A "BACK-TO-SCHOOL" PHYSICAL WITH THE KCHC CARING TEAM MEMBERS TODAY AT 262-383-4091!