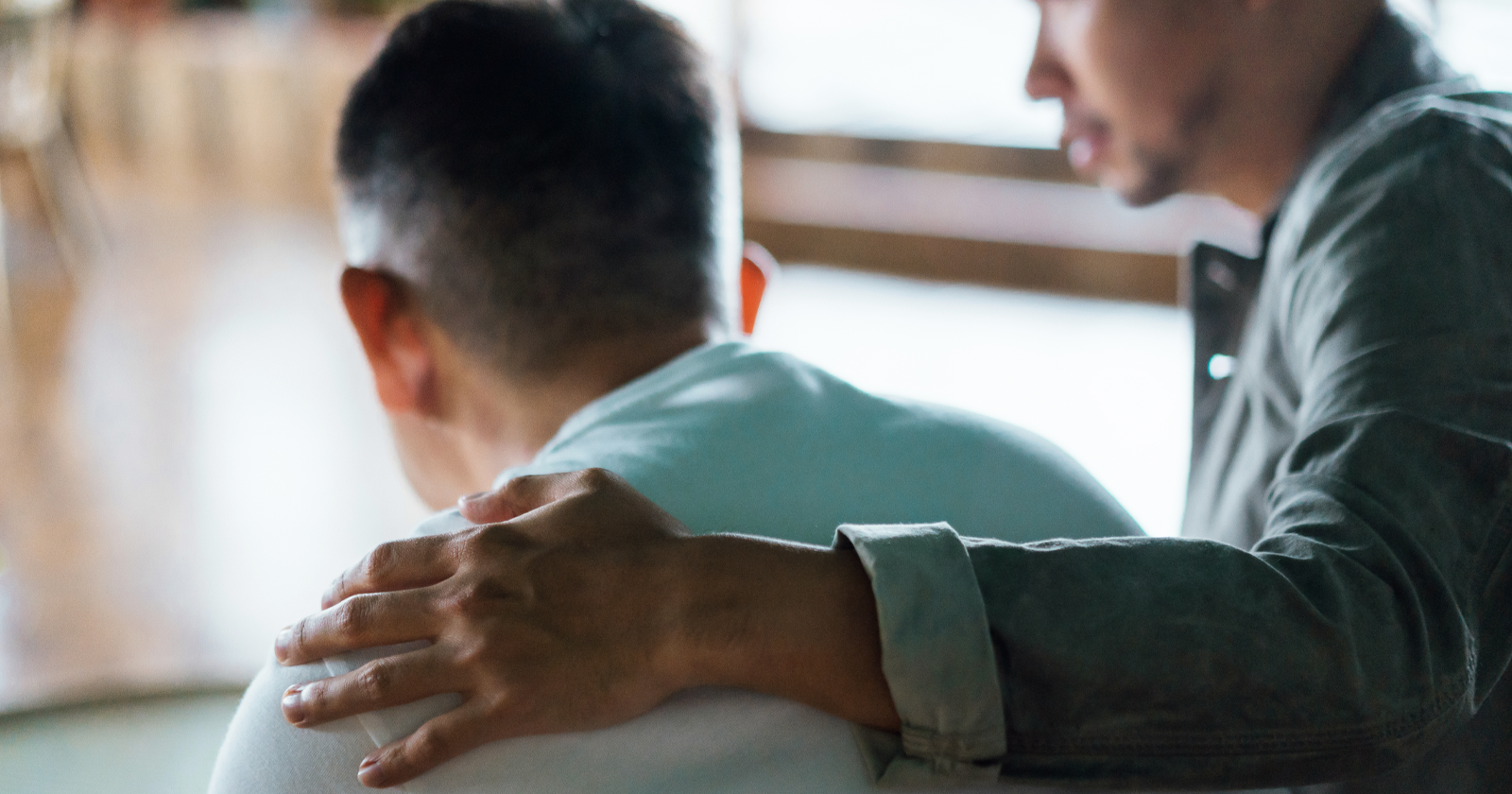 "I'M SCARED I'LL MAKE IT WORSE!"
This is a very normal fear to have. Sometimes it feels safer just leaving someone be than getting involved at the risk of heightening a situation. However, when it comes to suicide prevention, we want to encourage you to reach out. Step #1 in 988's 5-step model of prevention begins with "Ask." Even in the moments where you like speaking up won't do anything, we want you to ask! Studies have shown that those who have thoughts of suicide feel relief when someone asks them in a caring way, and asking has also been shown to reduce suicidal thoughts.
"I'M TOO OVERWHELMED, AND I FEEL GUILTY."
When supporting those in our lives who are struggling with mental illness and suicidal thoughts, it can be hard to care for our own minds in a healthy way. This is why it is always important to have more than one person aware of the situation, and able to hold space for them as well. Step #3 is a simple way to help get the social circle around that person on board in helping, "Keep them Safe." Although this step seems like a given, making lethal means less available, and guiding friends, family members, coworkers, and so on to make the spaces that person occupies as safe as possible can help suicide rates decline.
"I DON'T UNDERSTAND WHAT THEY ARE GOING THROUGH."
Having someone around who has felt the unique feeling that you are going through is incredibly beneficial to communicating what you are experiencing. But, if you have never felt suicidal or aren't familiar with that thought process, it's okay. What you can do through Step #4 is "Help them Stay Connected". If you feel confident in helping someone who is suicidal, or you have no idea what to do, helping others stay connected is a wonderful way to gain support. Helping someone at risk create a network of resources, and support can help that person to take action and reduce their overall feelings of hopelessness.
FINALLY, STEP #5 IS "FOLLOW UP."
Supportive ongoing contact is extremely beneficial, especially if the person has had a recent discharge from a mental health program or facility. Even if you just send a quick message to that person, maintaining communication to avoid isolation is vital. Recap! The 5 Steps of how #ToBeThe1To are, Ask, Be There, Keep them Safe, Help stay Connected, and Follow up. Let's continue the conversation around suicide prevention, in an effort to keep us all feeling equipped with the tools to help those around us.