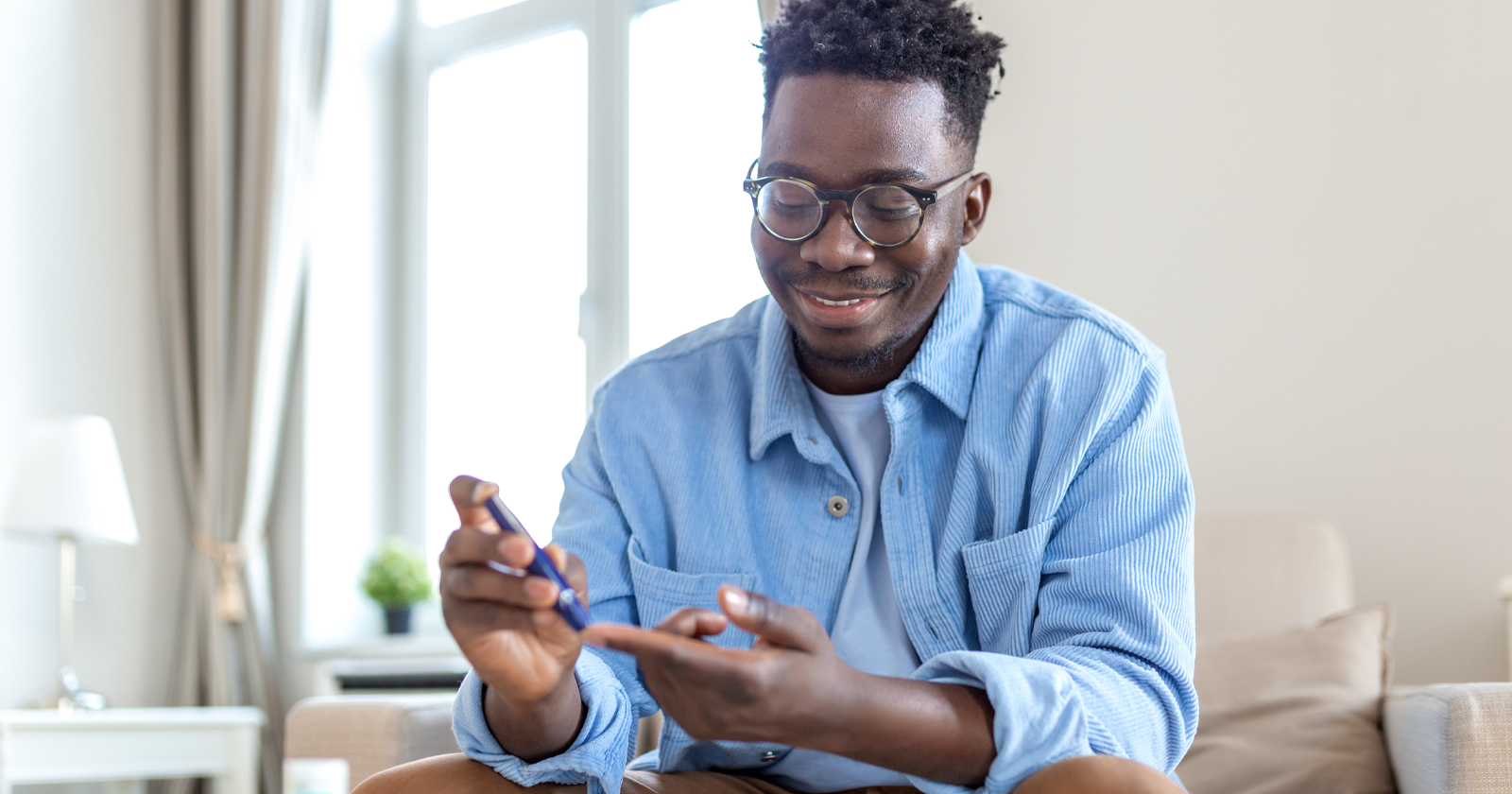 Diabetes is a long-lasting health condition that affects how your body turns food into energy. There are three types of diabetes: type I, II, and gestational (during pregnancy), which can cause health problems over time if left untreated or controlled poorly with diet and medication.
TYPE 1 DIABETES
In type 1 diabetes your pancreas either doesn't make enough insulin or doesn't make it at all. Insulin is needed to provide blood sugar for energy to all the cells in your body. Without insulin, sugar is blocked from getting to cells and builds up in the blood. Different factors such as genetics and some viruses may cause type 1 diabetes. There is no cure. Treatment is about managing the amount of sugar in the blood using insulin, diet and lifestyle to prevent serious complications. Doctors often diagnose type 1 diabetes in children and young adults when they have symptoms such as feeling thirsty or having to urinate more often, but these will not be present for all people with the condition. Adults may also develop it due to its sometimes specific signs, including excessive thirst/urination, muscle weakness (mild); rapid weight loss; increased heart rate.
TYPE 2 DIABETES
In type 2 diabetes, there is an impairment in the way the body uses sugar as fuel for cells. The result is too much sugar circulating in the blood, which can cause damage to organ systems of the body. Experts recommend routine testing for type 2 diabetes if you have certain risk factors. You may have a higher risk of developing type 2 diabetes if you are:
age 35 or older
American Indian, Black or African American, Asian American, Hispanic/Latino, or Pacific Islander
overweight or obese and have at least one other risk factor
a woman who had gestational diabetes
Consider taking the American Diabetes Association Diabetes Risk Test to see if you are at risk for type 2 diabetes. Experts recommend testing children and teens between the ages of 10-18 who are overweight or are considered obese. If you notice one more risk factor such as a low birth weight or a parent with diabetes during pregnancy, then it's best to have your child tested too! Adults and children with normal diabetes test results should be retested every 3 years. If your blood sugar levels are higher than the normal range but not high enough to be diagnosed with diabetes, doctors may determine that you have prediabetes. People who are diagnosed with prediabetes have a higher chance of developing type 2 diabetes than those without the condition. You can prevent disease progression by following your doctor's advice and getting tested every year!
TESTING FOR TYPE 2 DIABETES BEFORE AND DURING PREGNANCY
If you're pregnant, it's important to get tested for type 2 diabetes. The disease can lead to an increase in complications during pregnancy and may also increase risks to your baby! Women who are at high-risk should be checked early so they know what their condition is and how best deal with both medicines and/or diet accordingly throughout the pregnancy.
GESTATIONAL DIABETES
All pregnant women should be tested for gestational diabetes between 24 and 28 weeks of pregnancy. If you have the condition, get tested again 12 weeks after giving birth to see if your symptoms were caused by type 2 disorder–this will help prevent developing an even worse problem in future pregnancies!
LIFESTYLE
Nutrition and physical activity are two of the most important factors in a healthy lifestyle when you have diabetes. Along with other benefits, following an eating plan that's right for your body can help keep blood sugar levels where they need to be while also keeping calories balanced between meals or snacks throughout each day along with any medication prescribed by doctors if necessary! Becoming more active and making changes in what you eat and drink can seem challenging at first. You may find it easier to start with small changes and get help from your family, friends, and healthcare team. Eating well and being physically active most days of the week can help you
keep your blood glucose level, blood pressure, and cholesterol in your target ranges
lose weight or stay at a healthy weight
prevent or delay diabetes problems
feel good and have more energy
DIABETES SYMPTOMS
increased thirst and urination
increased hunger
fatigue
blurred vision
numbness or tingling in the feet or hands
sores that do not heal
unexplained weight loss
The symptoms for type 1 and type 2 diabetes present themselves differently. Symptoms of type 1 often start quickly, sometimes only in a matter of weeks. Type 2 symptoms generally will  develop slower, sometimes over the span of several years. The symptoms for type 2 can be so mild that you may not even notice them. Many people with type 2 diabetes oftentimes have no symptoms at all and don't realize they have it until  they have diabetes-related health problems, such as blurred vision or heart trouble.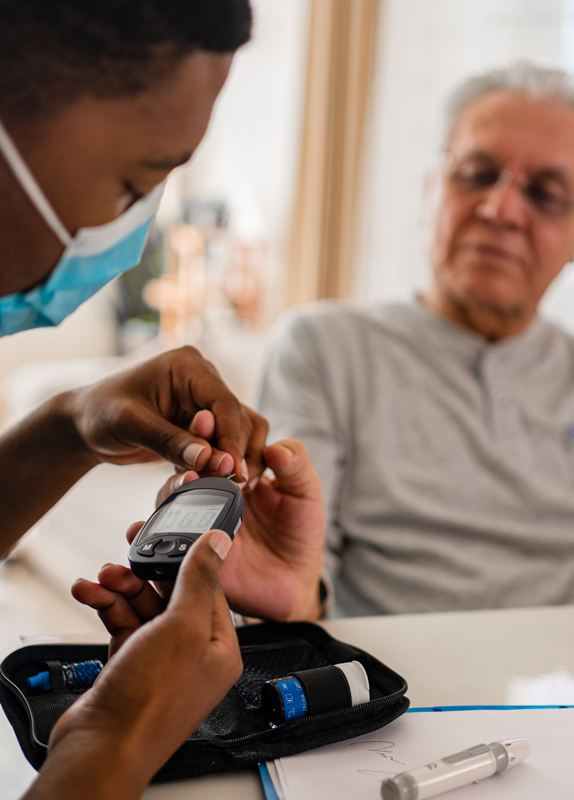 Do not wait to schedule your appointment.
Kenosha Community Health Center has many appointment options in Kenosha and Silver Lake to meet your needs.