Quitting smoking is a powerful step toward a healthier life. Smoking harms nearly every organ in your body and is the leading cause of preventable death in the United States. Pillar Health and Kenosha Community Health Center are here to assist individuals in Kenosha, Racine, and Walworth counties with quitting. Let's dive into the stats:
Smoking and Death: Smoking causes over 480,000 deaths each year in the U.S., which is about 20% of all deaths​​.
Disease Risks: Smokers are 2 to 4 times more likely than nonsmokers to develop heart disease, stroke, and lung cancer.
Heart and Blood Vessels: Smoking causes stroke and heart disease, damages blood vessels, and can lead to clots that cause strokes​​.
Lung Damage: Smoking can cause lung disease such as Chronic Obstructive Pulmonary Disease (COPD) that makes it very difficult to breathe. COPD includes emphysema and chronic bronchitis, and is a leading cause of lung cancer​​.
Cancer Risks: Smoking can cause cancer almost anywhere in your body, including the bladder, blood, and stomach​​.
Reproductive Health: Smoking can make it harder to get pregnant and can harm the baby's health, leading to risks like preterm delivery and low birth weight​​.
Collateral Damage: Secondhand smoke can also negatively impact the health of your family and those around you.
Why Quitting Makes Sense
Smoking hurts your body in a bunch of ways. It's linked to lots of illnesses and is a big reason why some people don't live as long. But the good news is, when you quit, your body starts to heal right away.
Tips to Kick the Habit
Here are some simple steps to help you quit:
Know Your Smoking Habits: Figure out when you're most likely to smoke and try to change those routines.

Get Support: Friends, family, and quit-smoking programs can make a big difference.

Try Nicotine Replacements: These are things like gum or patches that give you a bit of nicotine without smoking.

Look into Medications: There are special medicines that can help you quit. Your doctor can tell you more about them.

Call for Help: The American Cancer Society has a free phone line and a live chat where they give you advice on quitting. You can call them at 1-800-227-2345.
The Benefits Add Up Fast
After you quit, you'll start to see benefits quickly. You'll breathe easier, have more energy, and you'll be protecting the people around you from secondhand smoke.
Remember, quitting smoking is one of the best things you can do for your health. And with the Great American Smokeout, you have a perfect chance to start. We believe in you!
For more tips and support on how to quit smoking, check out the American Cancer Society's website. If you need help quitting in Kenosha, Racine or Walworth Counties in Wisconsin call Pillar Health and Kenosha Community Health Centers at 262-656-0044.
"Quitting smoking isn't easy. It takes time. And a plan. You don't have to stop smoking in one day. Start with day one. Let the Great American Smokeout event on the third Thursday in November be your day to start your journey toward a smoke-free life. You'll be joining thousands of people who smoke across the country in taking an important step toward a healthier life and reducing your cancer risk."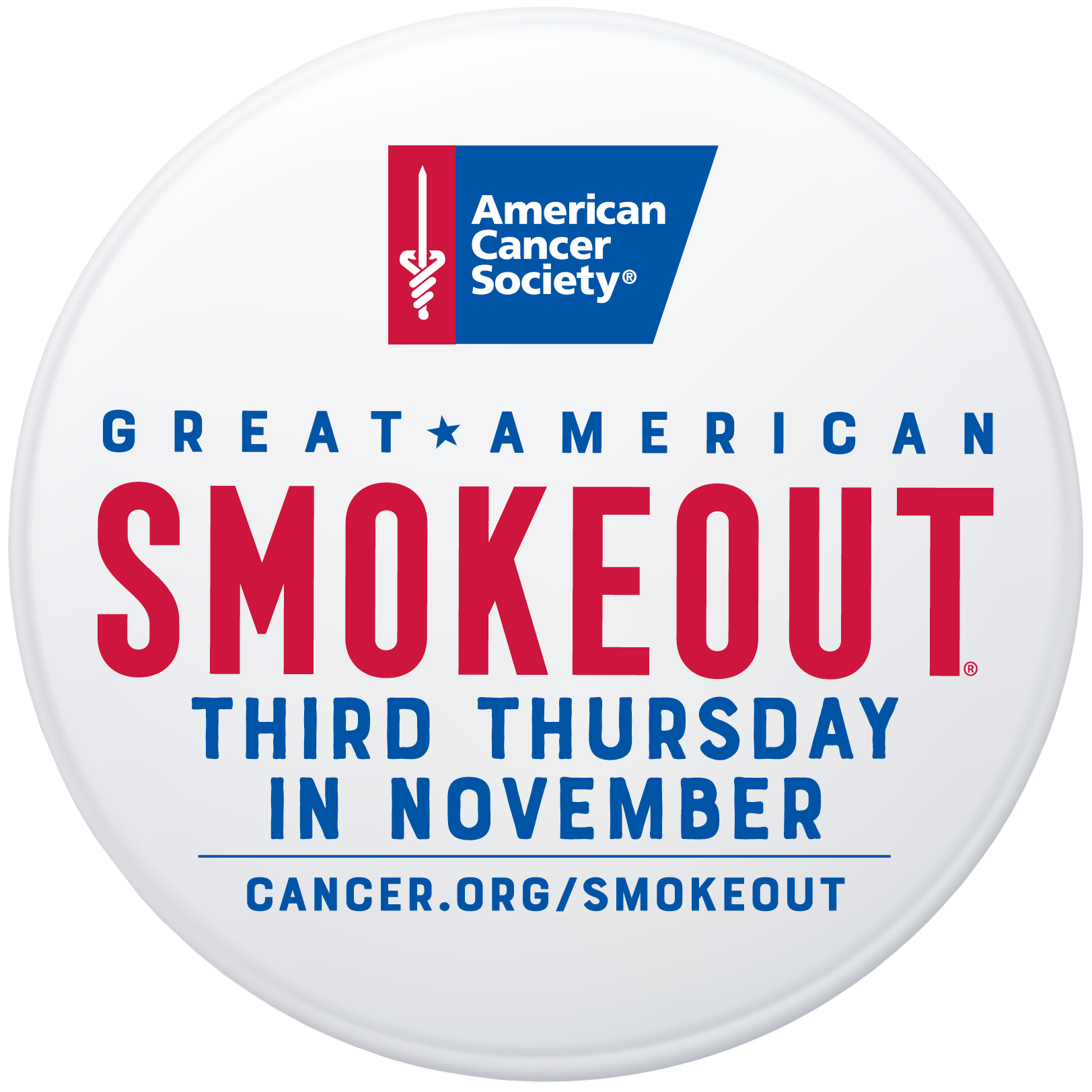 The Great American Smokeout
There's a special day every November called the Great American Smokeout. It's a time when many people who smoke decide to start living without cigarettes and breaking their addiction to nicotine. It's okay if quitting seems tough—you're not alone!

Quitting smoking can add years to your life and significantly improve your health. The Great American Smokeout® on November 16, 2023 is an ideal opportunity to take that first step. With the right plan and support, you can make this life-changing move toward a smoke-free future.
Do not wait to schedule your appointment.
Kenosha Community Health Center has many appointment options in Kenosha and Silver Lake to meet your needs.