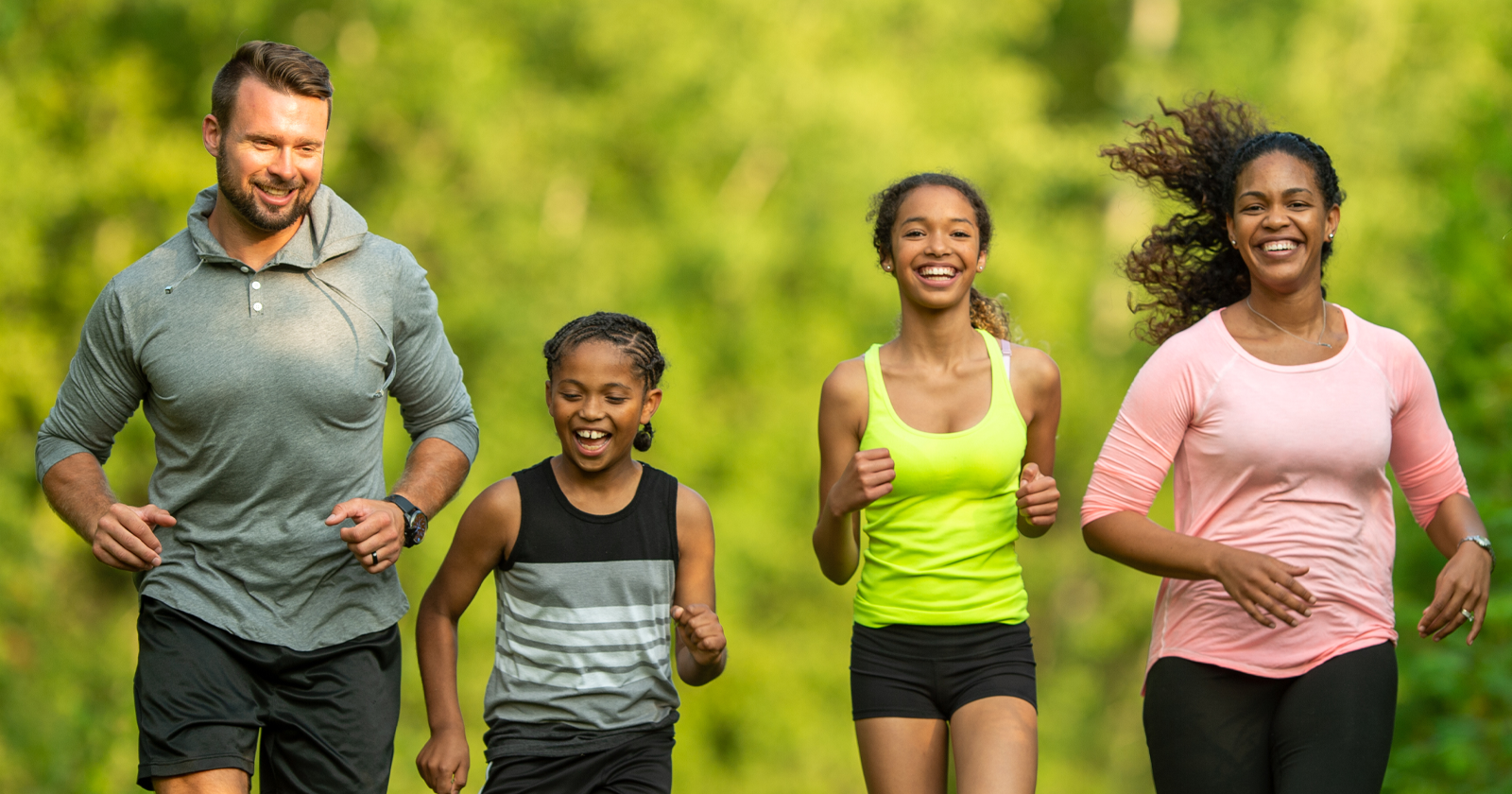 Did you know that Kenosha County has over 40 parks, beaches, trails, and dog parks that can get YOU moving?
Spending quality time outdoors with family and friends shows Kenosha as an active and sustainable community. Staying active and fit is easier said than done, but being physically active also improves your state of mind and emotional health! It has been proven, that the outdoors improves interpersonal relationships, and mental health while reducing stress.
ADD FAMILY FITNESS TO YOUR ROUTINE
Are you looking for free or low-cost options for your family and friends that promote physical activity and togetherness? Below are some ways to explore Kenosha County or your own backyard that also contribute to health and wellness.
Instead of driving, ride bikes and pedal to your weekend destinations. If you don't live in a bike-friendly neighborhood, visit one of the many bike trails in Kenosha County.
Did you know that there are 1,414 geocaches around Kenosha to explore? Getting started is as simple as 1, 2, 3! First, create an account through the Geocaching app to find a map of nearby geocaches, and use the app to navigate and explore, once you discover a geocache, sign and date the logbook then log it online.
There's nothing better than taking a Saturday stroll through the Kenosha Harbor Market, Kenosha Public Market, or both located in Downtown Kenosha.  Spending Saturday wandering the markets is a beautiful way to get your steps in with the family and stock up on healthy local foods. Both markets are also nestled near the lakefront with ample access to walking paths and the Sculpture Walk.
Are you tired of seeing litter in your favorite neighborhood, park, or public space? Grab a bag, some gloves, and your family and pick up the trash to help keep our city clean!
Consider planting a family garden! This project will not only help lower grocery bills, it's also a great way to come together as a family and remain active spring through fall. Think watering, weeding, and harvesting!
Kenosha offers many spaces, programs, resources, and services to get active. Being active in our community should be accessible for all, which is why we have compiled a list of the most accessible spaces for those with disabilities, and for strollers and young children! Can't participate outside? We encourage you to take part in any activity of your choosing from home in a way that is safe for your abilities!
Spending quality time with family and friends is important to our well-being. Kenosha is blessed with a lot of green space so we hope to see you at the park!
LIST OF PARKS, BEACHES, TRAILS & DOG PARKS
* Kids and Strollers Welcome