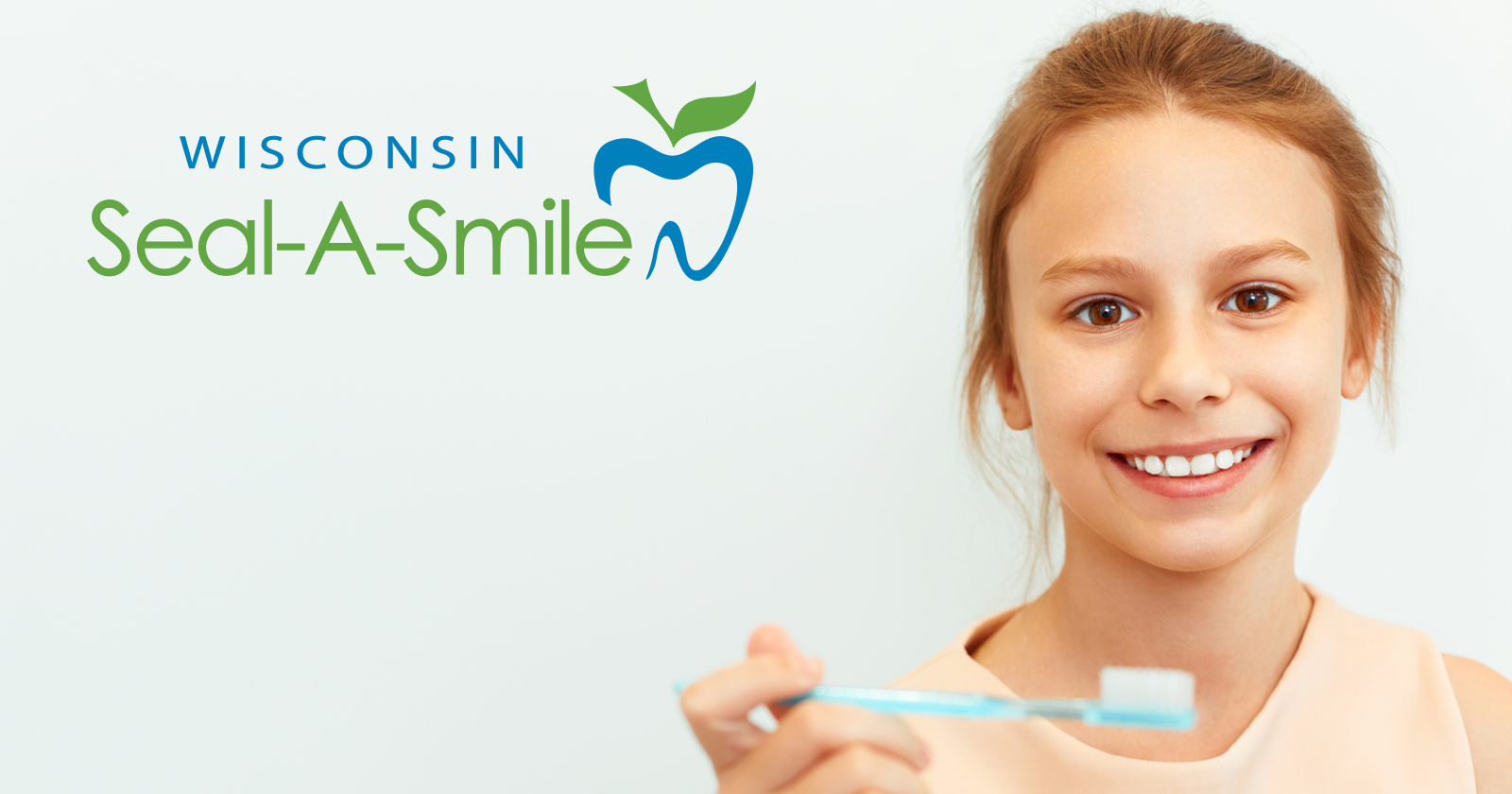 Kenosha County will continue to take significant steps forward in children's oral health, thanks to the collective efforts of Kenosha Community Health Center (KCHC) and the Children's Health Alliance of Wisconsin (CHAW).
This alliance marks the start of the Seal-A-Smile program in 28 Kenosha Unified School District and Kenosha County Schools for the academic year 2023-2024.
About Seal-A-Smile
The Seal-A-Smile initiative is a state-sponsored children's oral health prevention program that aims to directly deliver dental prevention services to students in public elementary schools. With many children in Kenosha County having limited access to dental care, the program fills a substantial gap, providing prevention, hygiene, and vital oral health education services. It's particularly geared towards students from kindergarten through fifth grade, ensuring these pivotal services are available free of charge to families.
The KCHC Seal-A-Smile program reaches schools including Bose Elementary, Brass Community, Bristol District #1, Curtis A. Strange Elementary, both the Creative Arts and Dual Language divisions of Edward Bain School of Language and Art, Forest Park Elementary, Frank Elementary, Grant Elementary, Grewenow Elementary, Harvey Elementary, Jefferson Elementary, Jeffery Elementary, both the Kenosha School of Technology Enhanced Curriculum (KTEC) East and West campuses, Lakewood School Twin Lakes #4 District, McKinley Elementary, Roosevelt Elementary, Riverview School, Salem School, Somers Elementary, Southport Elementary, Stocker Elementary, Jane Vernon Elementary, and Trevor-Wilmot Consolidated Grade School District.
A Moment of Pride
In another proud moment, on behalf of KCHC and Seal-A-Smile Team, Connie accepted an award for Outstanding Performance at the Wisconsin Seal-A-Smile Conference held earlier this month. Out of the 26 remarkable programs showcased statewide, KCHC's initiative stood out, securing a place among the elite 10 being recognized with an award for 100% screening.
For further details on KCHC's Seal-A-Smile program, interested parties are encouraged to reach out at 262-656-0044. The program for the new school year begins on September 28, 2023.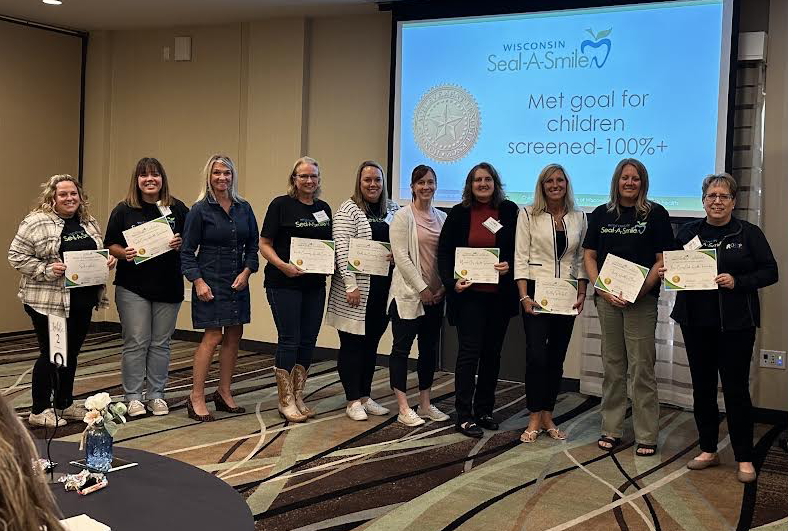 THE TEAM BEHIND
THE CAUSE
Pivotal to the program's success are dental hygienists, Connie Bevry, RDH, and Lacie Dobyns, RDH. Their on-site contributions in local schools and the leadership of Program Coordinator, Jennifer Luna, DA have been nothing short of outstanding.
"This program offers invaluable insight for parents into potential dental issues which might go unnoticed," commented Connie Bevry, RDH. Dobyns, echoing similar sentiments, emphasized the program's importance: "By providing free exams and eliminating barriers, we make it easier for parents to prioritize their child's dental health. Applying sealants to high-risk children is pivotal in preventing decay and thereby elevating the overall health of our youth."
Both Dobyns and Bevry are relentless in their mission – to cater to each patient's unique needs, instilling positive habits for better oral health. "The Seal-A-Smile program not only aids dental health but also introduces children to dentistry, ensuring they acquire the knowledge to maintain their oral health," stated Dobyns.