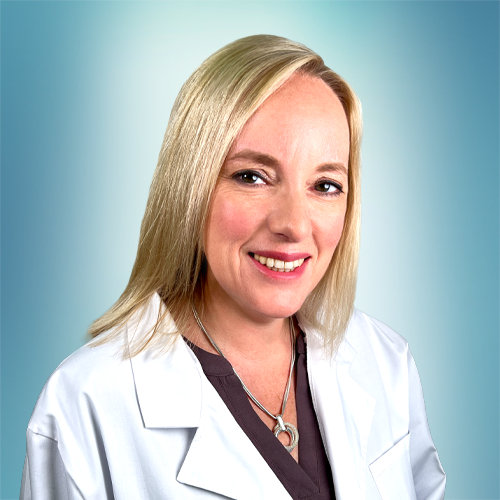 Jenell Jackley, CPNP-PC, IBCLC, is a dedicated Pediatric Nurse Practitioner who provides care at Pillar Health Clinic. Jackley joined KCHC in May 2023, bringing with her a wealth of expertise and a passion for pediatric healthcare.
Jackley's educational background includes a Bachelor of Science – Nursing from the University of Wisconsin-Parkside and a Master of Science – Pediatric Nurse Practitioner from the University of Illinois Chicago – Rockford. She holds board certifications as a Pediatric Nursing Primary Care Nurse Practitioner from the Pediatric Nursing Certification Board (PNCB) and as an International Board-Certified Lactation Consultant (IBCLC).
With a focus on caring for children from birth to age 18, Jenell is committed to supporting families in navigating various aspects of their child's health and development. She finds immense joy in observing children as they engage in playful activities but understands that unforeseen circumstances can arise, such as illness, injury, or developmental challenges.
Jackley's mission is to empower families with knowledge, enabling them to recognize when to be concerned and providing them with the confidence to ask questions, seek reassurance, and receive appropriate treatment recommendations. She firmly believes in the critical role that families play in promoting the health, safety, and development of their children.
Her patient care philosophy is built on the understanding that parents possess invaluable insights into their children's well-being. By partnering with pediatric specialists, she strives to guide and support families through different stages of their child's development, wellness, and illness. Together, they work towards empowering children in the community, enabling them to grow, learn, and make safe and healthy choices that will shape their lifelong well-being.
When visiting Jackley, patients, and families can expect a welcoming and supportive environment. She listens attentively to their concerns, creating a safe space for open and honest communication. Patients can feel confident that their questions will be addressed without fear of criticism, as her approach centers around understanding and collaboration.
Jenell Jackley, Pediatric Nurse Practitioner, is an integral part of the healthcare team at Kenosha Community Health Center and Pillar Health. We invite you to schedule a visit by calling 262-314-6335 to experience the exceptional care and guidance that she will provide to children in our community.