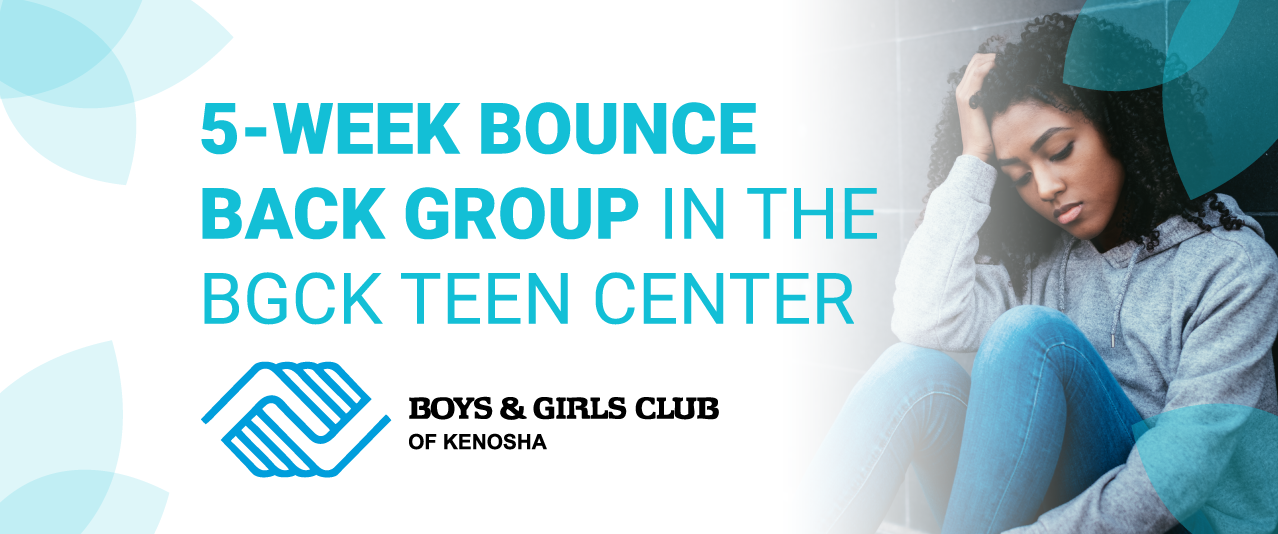 5 Week Bounce Back Teen Group at BGCK
Group Meetings every Monday starting on February 21 – March 21, 2022 at 5:00 PM.
KCHC's Behavioral Team is happy to partner with the Boys and Girls Club of Kenosha to provide a 5-week Skills for Psychological Recovery (SPR) group at the Teen Center, funded by an Emergency COVID-19 DHS Grant. This trauma-informed skills program is designed to promote coping with stressful situations and build resilience. The group will meet every Monday evening at 5:00 PM for 5 weeks starting February 21st.
Teens will learn how to:
Cope with Stressful Situations
Build Resilience
Meetings will be held at the BGCK Teen Center
1330 52nd Street, Kenosha, WI 53140