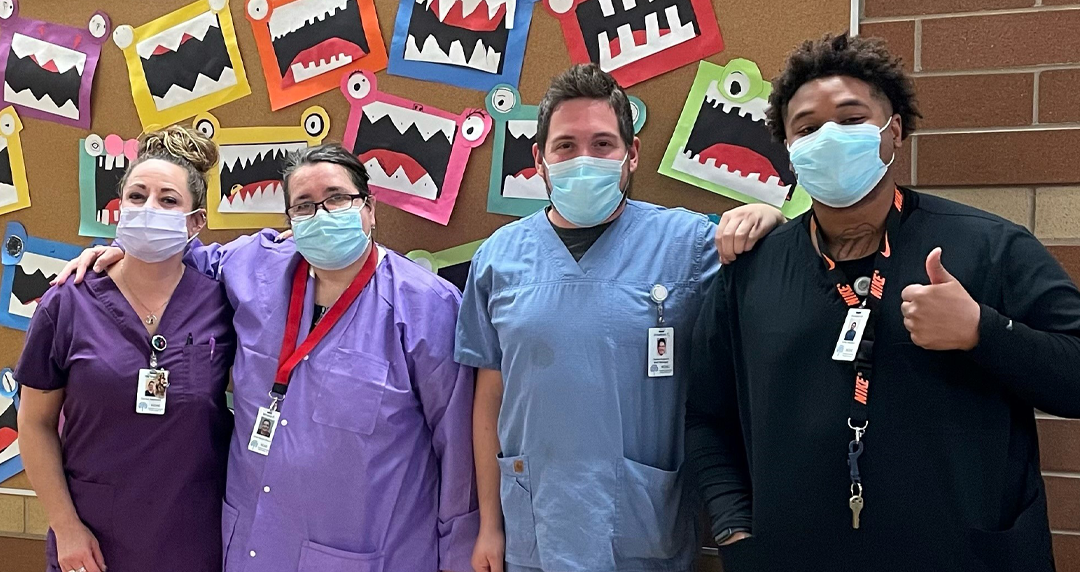 KCHC is proud to bring back Seal-A-Smile for the 2021-2022 school year. Seal-A-Smile is a children's oral health prevention program sponsored by the Wisconsin Children's Health Alliance and performed by KCHC and other community health centers across Wisconsin. The goal is to bring dental prevention services directly to children in the elementary schools in our community. Many children in Kenosha lack a dental home and access to dental care, including necessary prevention, hygiene, and oral health education services. The Seal-A-Smile program provides those needs as well as oral health assessments, dental sealants, and fluoride applications to teeth, from kindergarten through fifth grade – all at no cost to families.
KCHC is excited to serve 18 schools this academic year and anticipates providing preventive care for nearly 900 participating children on multiple visits over the course of the school year. In light of the continuing COVID-19 health crisis, the KCHC team has followed special steps to ensure patient, school, and provider safety while also providing quality care.
Dental assistant Melissa Mullins serves as KCHC's Seal-A-Smile program coordinator and has accompanied providers into the schools, such as Dr. Mihaela Popa and dental hygienists Lacie Dobyns and Connie Bevry. Other hygienists will be participating as well, and the program is supported by numerous dental assistants and support staff who are part of the team. If you would like more information about KCHC's Seal-A-Smile program, please contact Jonathan at KCHC's 14th Avenue location.