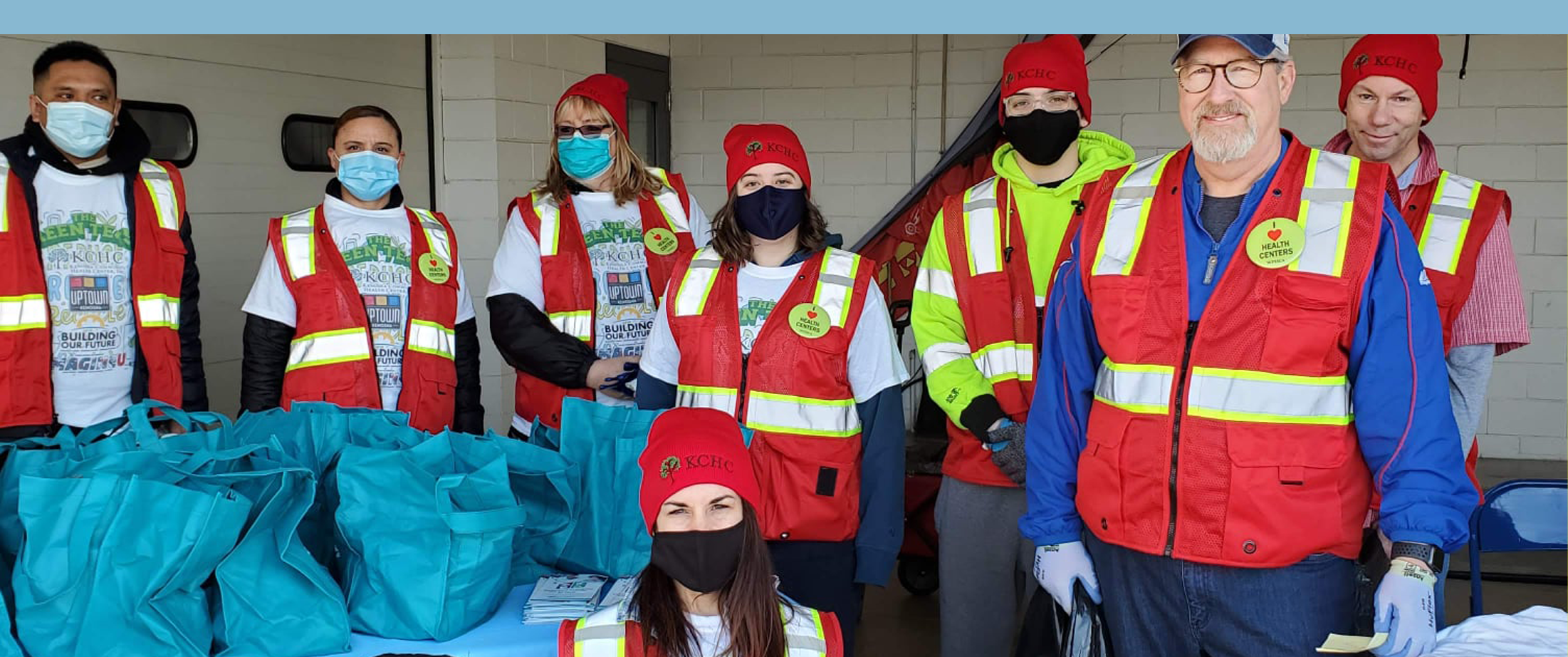 KCHC team members and family members volunteered at the Uptown Kenosha cleanup event on April 3, 2021.
"We have a big turnout and we're so glad," said Uptown Kenosha Inc. Board President Krista Maurer. "A lot of the people who came out are from the Uptown area, which is nice. We're very thankful. … We all came together to initiate engagement and give back to our community."
Maurer hopes such an effort can take place each month. The idea to clean the neighborhood was sparked during a recent Building Our Future community conversation. She also hopes it springs positivity back into the area that was devastated by last summer's historic unrest.
Do not wait to schedule your appointment.
Kenosha Community Health Center has many appointment options in Kenosha and Silver Lake to meet your needs.