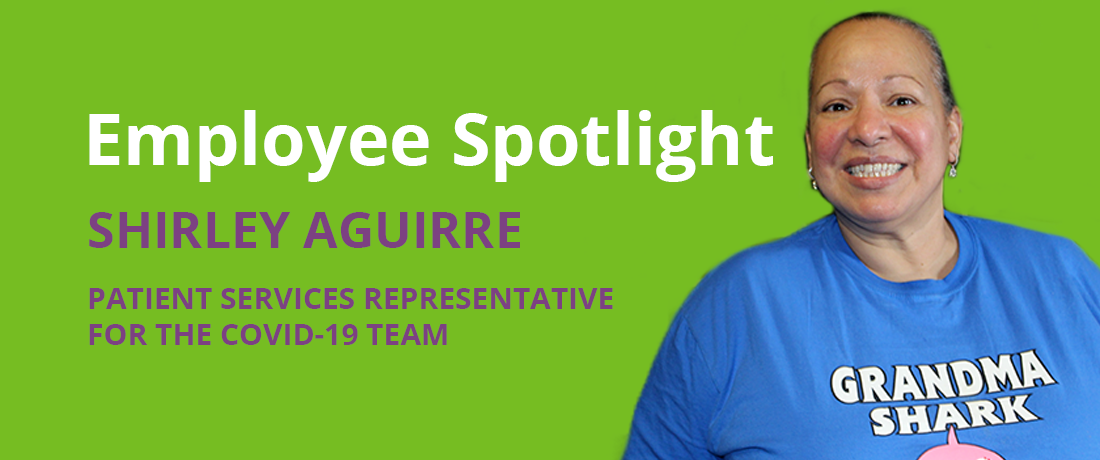 When did you start at KCHC? Which position(s) have you held? 
I started with KCHC in April of 2019. I am grateful for the opportunity and proud to be working for a company that takes pride and knows how to take care of their community.  I started as a Patient Services Representative (PSR) and now am proud to be a PSR for the Covid-19 Team.
What areas do you specialize in? 
I am currently the main point of contact for the COVID testing team. I help patients with registering for appointments, getting their results, and coordinate testing for many individual sites throughout the community who require routine screening tests.
Professional background: 
I recently moved to Wisconsin from South Carolina to be closer to my son and grandson. Prior to that I worked for a public health department, specializing in WIC, family planning, medical records, immunizations, and many other programs for the community. I was also heavily involved in the March of Dimes Program and named the ambassador for 5 years running.
Community Involvement / Hobbies outside of KCHC: 
MY GRANDSON!! I also enjoy cooking, sewing and sightseeing.
What do you love about working at KCHC/what motivates you daily? 
I love my awesome team that has become my second family and the opportunity to serve my new community.