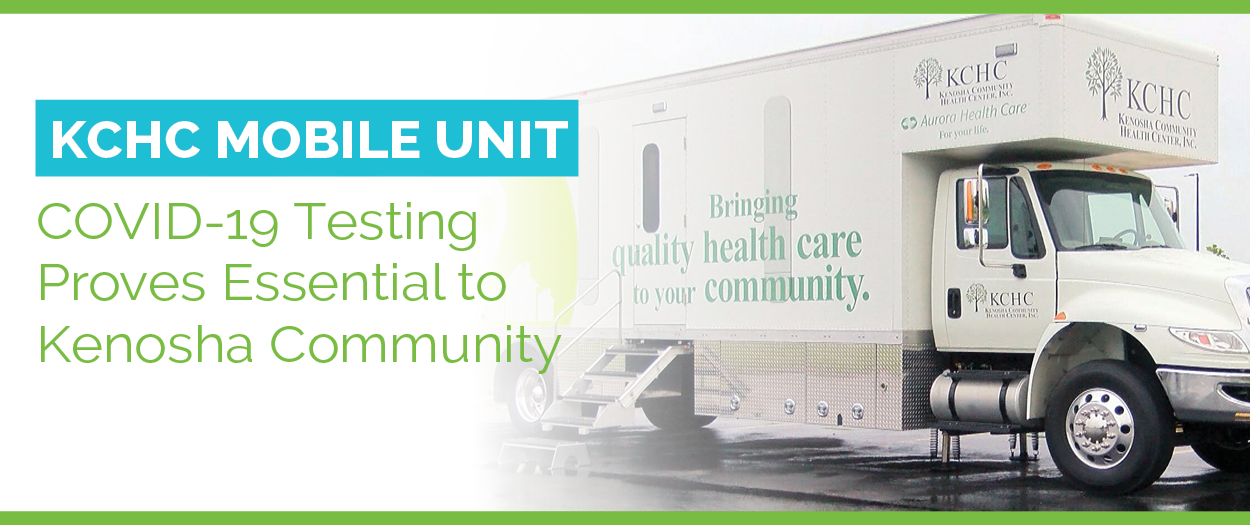 Since the start of COVID-19 the Kenosha Community Health Center has performed thousands of COVID tests at the Mobile Unit stationed Monday, Wednesday and Friday at Gateway Technical College campus at 3520 30th Avenue in Kenosha.  Patients aren't required to have a referral to obtain a test but are asked to make an appointment via the COVID Care Line at 262-925-1325. The Mobile Units testing is open 8am-3:30pm on Monday, Wednesday and Friday.  On Tuesdays and Thursdays the mobile unit does onsite testing throughout the community.
"Wisconsin is seeing approximately 1 out of every 5 patients test positive right now and on average we are providing 500 tests per week. We prefer patients to call our COVID-19 line prior to arrival to schedule an appointment and we will provide a phone assessment to help schedule screenings," stated Raymond Garay, Executive Director of Medical Services.
KCHC has also worked very closely with the Shalom Center to administer tests to the local homeless population. "COVID-19 has caused several challenges for homeless shelters across the state of Wisconsin.  Some shelters have had to close. The Shalom Center has not had to cease operations and it has a lot to do with our partnership with the Kenosha Community Health Center.  With their help, individuals and families who needed shelter, were able to be tested over through the KCHC Mobile Unit, allowing us to keep Covid out of the Shelter," shared Tamarra Coleman, Shalom Center Executive Director.
For more information on KCHC testing please visit: https://www.pillarhealthcare.org/2021/12/30/kenosha-testing/
For more information on school plans, mental health information and more please visit the Kenosha County COVID-19 Response Hub:
https://kenosha-county-covid-19-response-kenoshacounty.hub.arcgis.com/