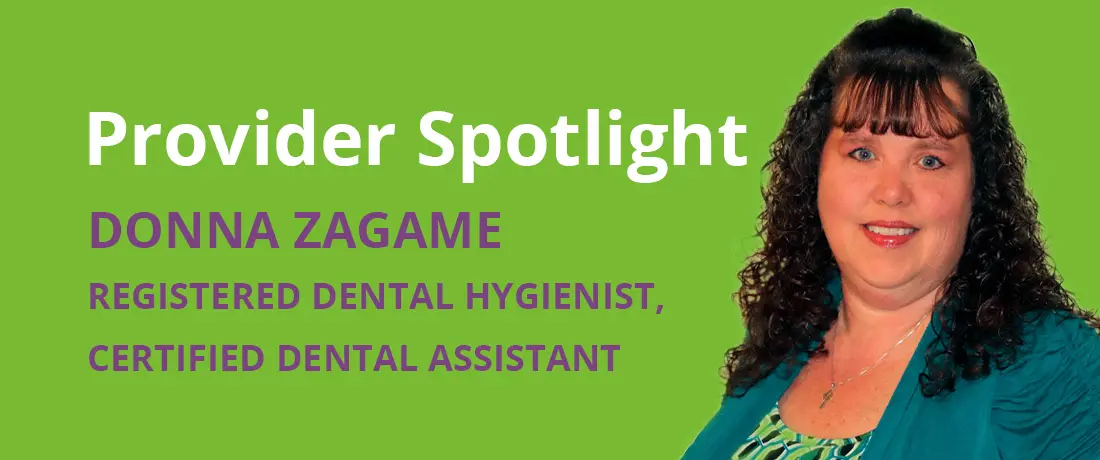 When did you start at KCHC? November 2018
What areas do you specialize in? Hygiene and Pediatrics
Brief description of your professional expertise/experience/reason for choosing your field.
I have over 30 years' experience in the dental field practicing in general dentistry, pediatrics and orthodontics.  I have also had the opportunity to instruct dental assisting students for several years at area colleges.
Why did you choose to work for Kenosha Community Health Center, Inc.?
Several years ago, I worked with the Milwaukee Boys and Girls Club on a project that helped deliver oral care instructions and proper brushing techniques to a community based program within several schools.  I really enjoyed helping the diverse client base improve their dental health and saw employment with Kenosha Community Health Center as a way for me to continue my involvement within the community.
Education:
Practice Location: Kenosha and Silver Lake
Language: English
Community Involvement / Hobbies outside of KCHC:
My children are very involved with extra-curricular activities, so my husband and I spend a lot of our time supporting their interests.  As a family we enjoy road trips, camping and spending time with family and friends.
Do not wait to schedule your appointment.
Kenosha Community Health Center has many appointment options in Kenosha and Silver Lake to meet your needs.