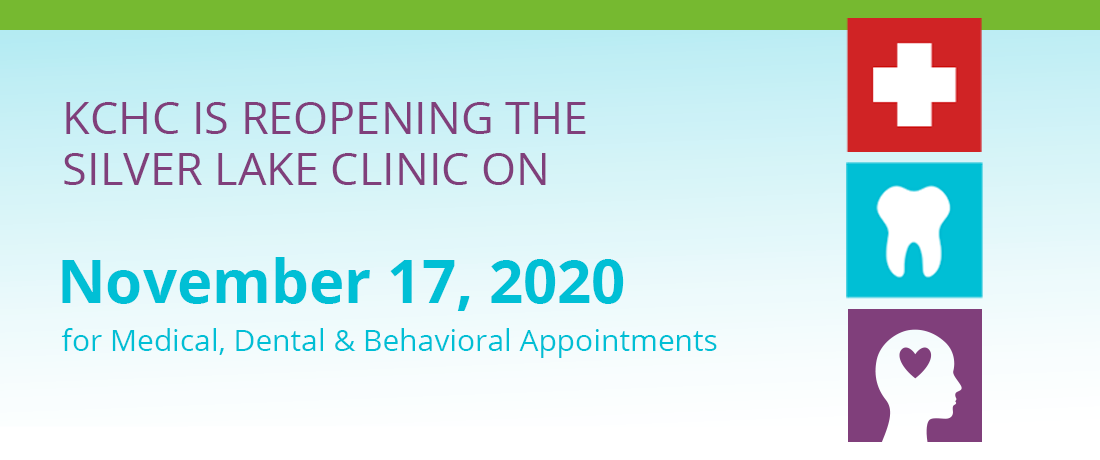 KCHC is reopening the Silver Lake Clinic on NOVEMBER 17, 2020 for medical, dental and behavioral appointments in-person or via telehealth to better serve patients in the Village of Salem Lakes area, which includes Camp Lake, Salem, Silver Lake, Trevor and Wilmot. The location began accepting appointments in April 2019, but was closed at the start of COVID for safety reasons, and is quickly becoming a destination for healthcare in the Village of Salem Lakes area. Dental appointments are available every Tuesday from 7:00am-7:00pm.
Please call our Silver Lake clinic at 262-656-0044 to schedule an appointment today.
KCHC Silver Lake Providers
Dr. Wierzbicki Doctor of Medicine in Dentistry
Donna Zagame Registered Dental Hygienist, Certified Dental Assistant
Do not wait to schedule your appointment.
Kenosha Community Health Center has many appointment options in Kenosha and Silver Lake to meet your needs.