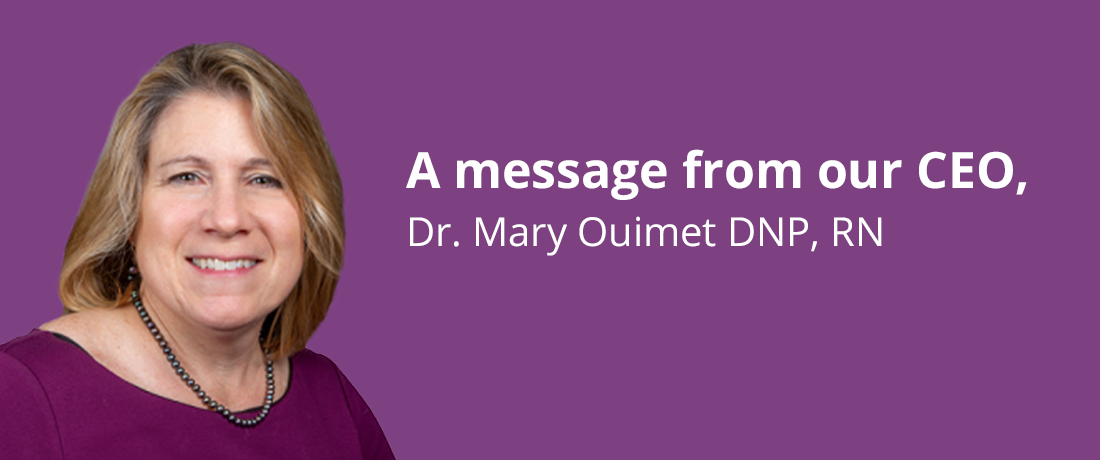 Dear Kenosha Community,
Never before has "Kenosha Strong" meant more than it has over the past few weeks. While still dealing with all the challenges of COVID-19, rioting broke out in Kenosha County, causing millions of dollars in destruction, affecting all who live and work in this beautiful city. It was devastating to see.
However, our community rallied! Countless volunteers come together to help rebuild and re-beautify Kenosha. It was heartwarming to watch, and it filled us with gratitude and hope!
As CEO of KCHC, it was heartbreaking to make the decision to close its Medical, Dental and Medical Mobile Unit (which is used for COVID-19 testing) facilities for even one day during this time to ensure the safety of our patients and employees. This is only the second time in its 25 year existence that we closed our doors. As most of you know, KCHC is a nonprofit organization offering the underserved citizens of Kenosha and Racine Counties comprehensive healthcare. These services enable our patients to maintain their wellbeing by addressing health disparities and providing access for all.
I had the honor of walking the streets of Kenosha during this time of upheaval and uncertainty. Many of those I spoke with were still in a state of shock and found it difficult to process all that had transpired. Based on this community outreach, we are organizing a more formal relationship building process to identify and assess the community needs. As we work to make these valuable connections, we welcome your outreach to us as well. Are you interested in joining our Patient Advisory Council, or just have feedback/ideas you would like to share? Melissa Kaprelian, Business Development Liaison, would be happy to hear from you, 262-287-2939 or email her at [email protected].
If there is a medical, dental, behavioral health and/or prescription drug issue you are experiencing, please do not hesitate to contact our office at (262) 656-0044. YOU are the reason we exist! YOU are our purpose and our mission! It is our desire to help anyone and everyone in our community. We will succeed if we work collectively to solve complex issues.
Thank you for allowing KCHC to care for your medical, dental and behavioral health needs. We look forward to serving you for many years to come.
Sincerely,
Dr. Mary Ouimet DNP, RN CEO of Kenosha Community Health Center
Do not wait to schedule your appointment.
Kenosha Community Health Center has many appointment options in Kenosha and Silver Lake to meet your needs.