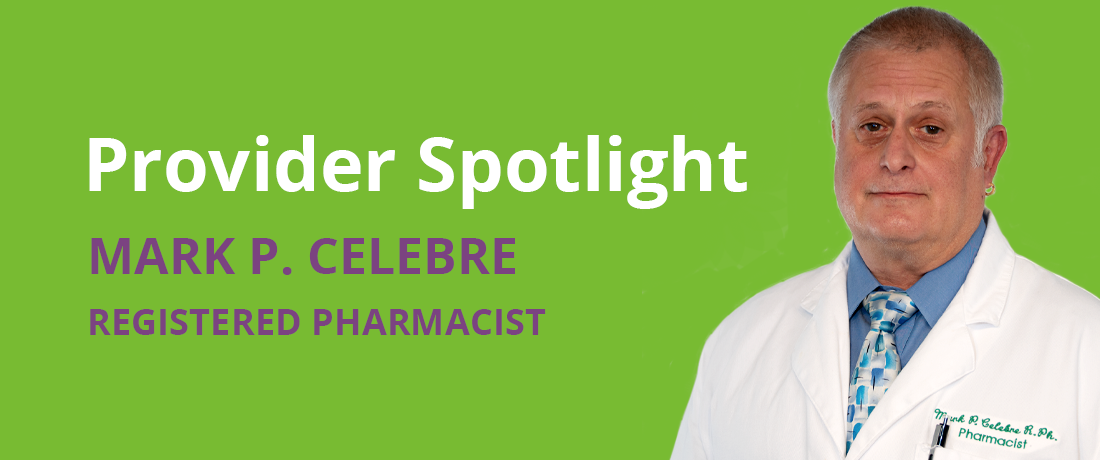 When did you start at KCHC? June 29, 2020
Brief description about your professional experience or reason for choosing your field?
I began my pharmacy career in 1981 at the University of Wisconsin-Madison hospital & clinics as a dedentralized floor pharmacist.   I did my undergraduate studies at the University of Wisconsin-Parkside and graduated with my pharmacy degree from the University of Wisconsin, Madison School of Pharmacy. I have had an interest in the health care field since my childhood. My father, Ernest Celebre, was a pharmacist as well and my mother, Mary, was a medical technologist.
Why did you choose to work for Kenosha Community Health Center, Inc.?
I chose to work at the KCHC as a way to give back to the Kenosha community after many years of practicing pharmacy in the Milwaukee and Madison area. I was born and raised in Kenosha.  I actually lived and grew up literally 4 blocks from the KCHC 22nd Ave Medical Clinic and attended and graduated from nearby Holy Rosary School.
Education:
Practice Location: I will be overseeing Pharmacy Services for KCHC at all locations
Language: English
Do not wait to schedule your appointment.
Kenosha Community Health Center has many appointment options in Kenosha and Silver Lake to meet your needs.