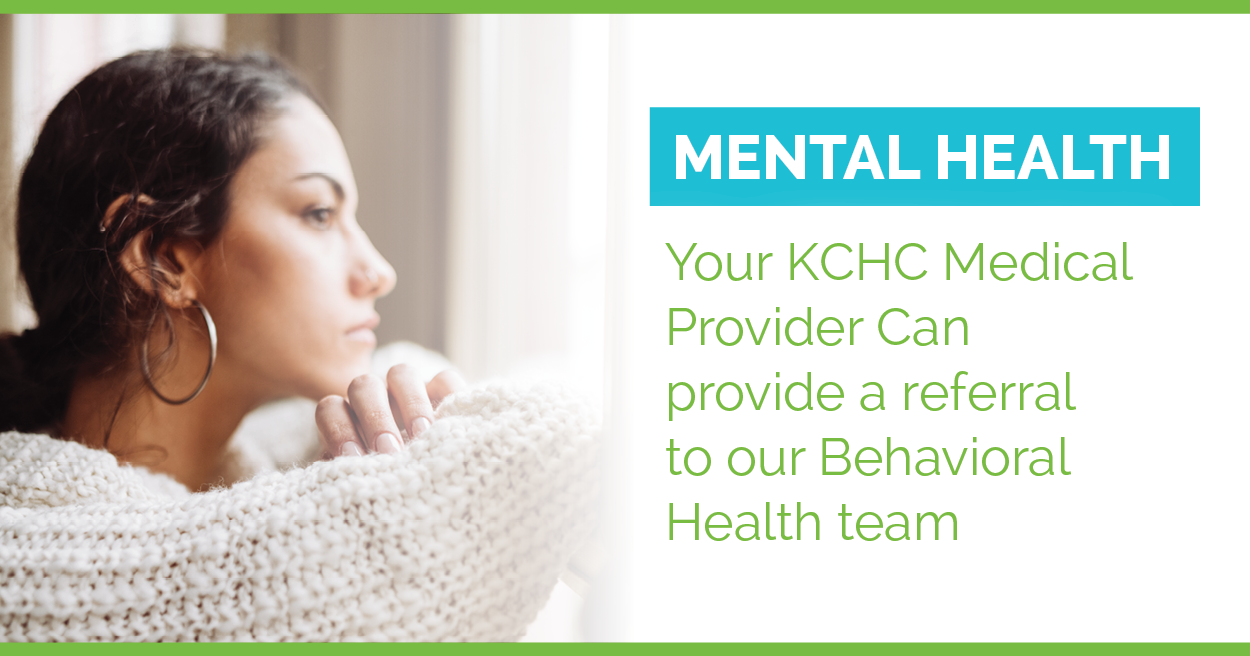 Your KCHC Medical Provider Can Provide a Referral to our Behavioral Health Team
TO HELP YOU RECEIVE THE BEST CARE.
We can provide help and education for management of conditions including insomnia, stress, chronic pain, obesity and more.
KCHC PROVIDES:
Mental health assessments
Treatment for some mental illnesses and substance use disorders
Case management and referral services for housing, food or medication management if necessary
KCHC offers a multi-disciplinary team of providers available to collaborate on patient care to ensure that each patient has access to high quality, compassionate care.
Ask your provider how to get help today.