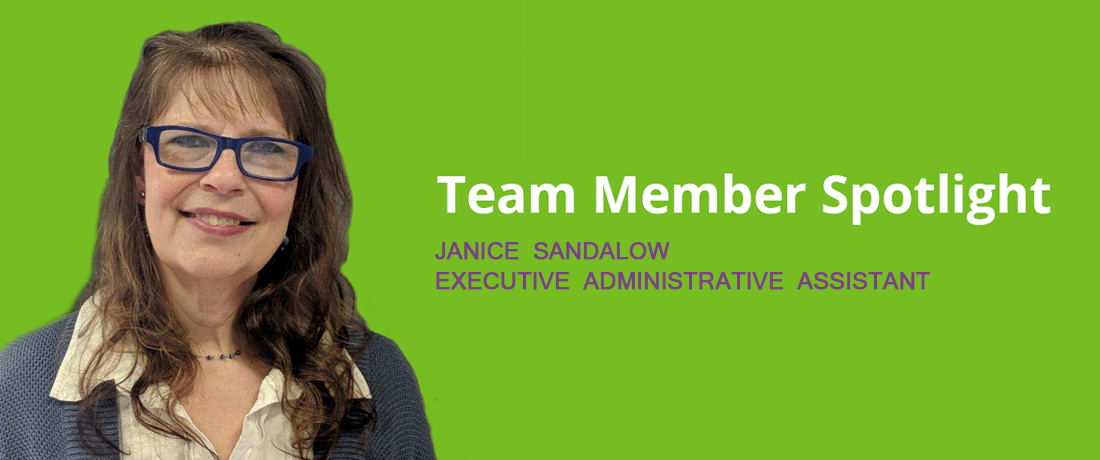 When did you start at KCHC? Which position(s) have you held?  I started at KCHC on July 24, 2017 coming in as a temporary employee through Office Mates.  On January 24, 2018, I became a full time permanent KCHC employee.  My position is, and has always been, Executive Assistant.  
What areas do you specialize in?  My background has mostly been supporting the C-Level Suite (CEO, CFO, COO, President, VPs, etc.) and Boards of Directors.  
Brief description of your professional expertise/experience/reason you chose your position at KCHC:  I have always gravitated to the medical field – probably because I wanted to become a nurse.  Before KCHC, my all-time favorite job was from 1981-1993 as the Executive Assistant to the Administrator, Assistant Administrator, 45 physicians, three nurse managers and the Board of Directors at North Suburban Clinic in Skokie, IL.  In July 2017 I was moving back from Florida and my one and only prayer coming back was "please let me land somewhere quickly."  Prior to leaving Florida, I had my first Skype interview with Hannah at Office Mates and advised when I'd be back in Illinois.  I reached Gurnee, Illinois on a Thursday at 1:00 p.m. and at 3:00 p.m. Hannah called asking if I was back in town, advising she had an interview for me.  The telephone interview was scheduled for the following Monday and I was hired as the temporary Executive Assistant starting Monday a week later.  Talk about an answer to prayer!  
Education background:  I have one year of college at Wright Junior College in Chicago, IL majoring in Business and English, but enjoyed working more than attending college so did not stay to obtain my Associates Degree.  
Where at KCHC do you primarily work? I have always been on the 7th Floor at Administration.  
Community Involvement / Hobbies outside of KCHC: My passion is church, but since moving to Kenosha, I have yet to find one that is perfect for me.  Of course, sadly, trying out various churches on Sunday mornings has halted for a brief time, but that doesn't stop me from watching services on TV/You Tube or being in my bible daily.  
I also have a passion for needlework and love knitting.  Through my church in Florida I belonged to a Guild whereby we crocheted and knitted baby blankets, booties, hats, etc., for a home for unwed mothers, and I oversaw making prayer blankets and shawls for a nearby nursing home.  It was a blessing every time I was able to bring a bag of these items to those special residents.  I would like to find something like this to do again in Kenosha.  
What do you love about working at KCHC/what motivates you daily?   I absolutely love our mission.  I love that we turn no one away even if they don't have insurance or money to pay.  I believe KCHC stemmed from the thought of one person and has grown over 25 years to be where we are today.  I have seen several people at the helm as our leader and, while they all had their good traits, none have come in and gotten done what Mary Ouimet, our new CEO, has done in the very short time she has been here while  leading us through this pandemic.  I see her in meeting after meeting, on call after call and reaching out to everyone she knows all while building our community relationships, mentoring her staff and assuring the most important people are taken care of in the best and most efficient way possible – our patients!