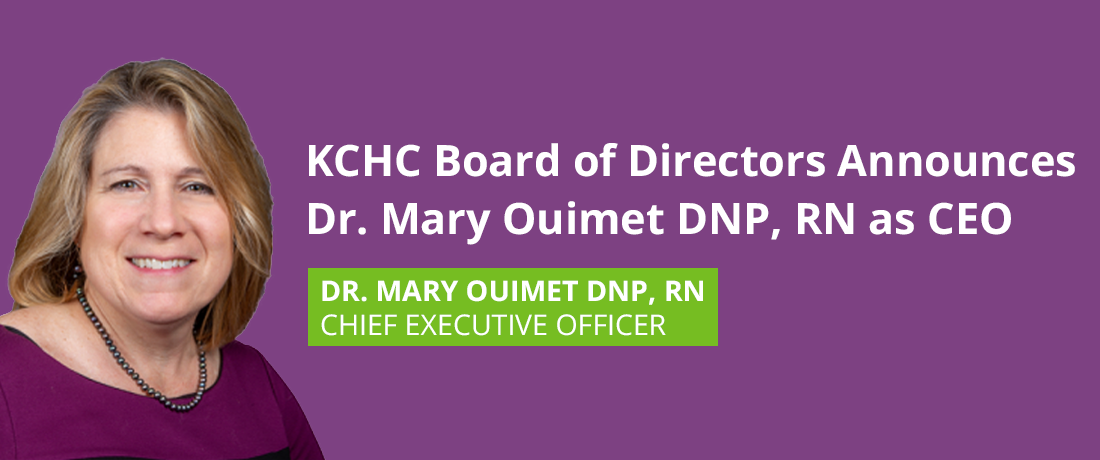 The Board of Directors is pleased to announce that Dr. Mary Ouimet DNP, RN has been named the CEO of Kenosha Community Health Center.
We engaged UHC Solutions of Oregon to assist in a national search. Their search reached out to over 260 qualified candidates. The Search Committee evaluated multiple candidates and slimmed the list down to three candidates. After the President of UHS met Mary and reviewed her credentials, he said the bar was set extremely high with Mary. From the beginning of her appointment as Interim CEO to the final interview, Mary has stood out as a progressive medical leader with a clear vision for where KCHC needs to go. Her in-the-trench engagement style and emphasis on blocking and tackling for the team was refreshing for us to see.
We know that every individual in this organization plays an important part to delivering exceptional care to the community we serve. We sought input from our leadership team and it was clear from the results that Mary gained approval and scored high marks.
Please join us in congratulating Mary on her appointment as the CEO of KCHC.
Thank you all for your daily efforts to make KCHC the best it can be. Working together we will make a difference.
Joe Clark
KCHC Board President