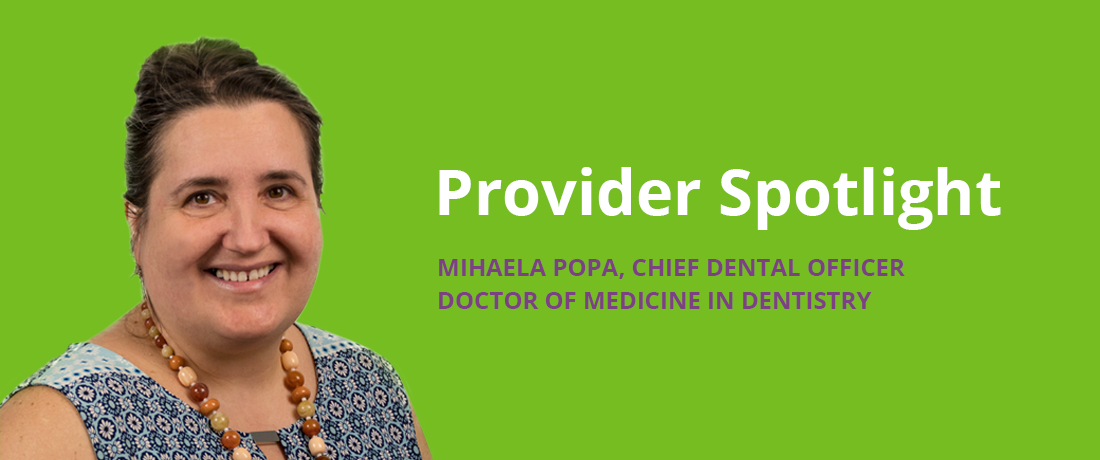 With KCHC since November 2016.
What areas do you specialize in:
Brief description of your professional expertise/experience/reason for choosing your field:
"I have been working in public health since 2008. I have been blessed to join a great organization, KCHC, where the doctors and staff are amazing. The patients are wonderful. Our office stays relevant with the latest and greatest technology to provide our patients with the best quality of care. I chose a community center because I want to help provide care to underserved populations.
I'm proud to call Kenosha Community Health Center my second home. Thank you for trusting us with your dental health. I look forward to seeing you or meeting you for the first time!"
Education Background:
Practice Location:

14th Ave and various schools in Kenosha and Kenosha County involved in Seal a Smile program
Languages:
English, French, Romanian
Spanish (beginner level)
Accepting New Patients:
Yes
Community Involvement or Hobbies Outside KCHC:
When time permits, she and her family enjoy traveling, playing with their dog Toby, or a quiet evening with a good book.