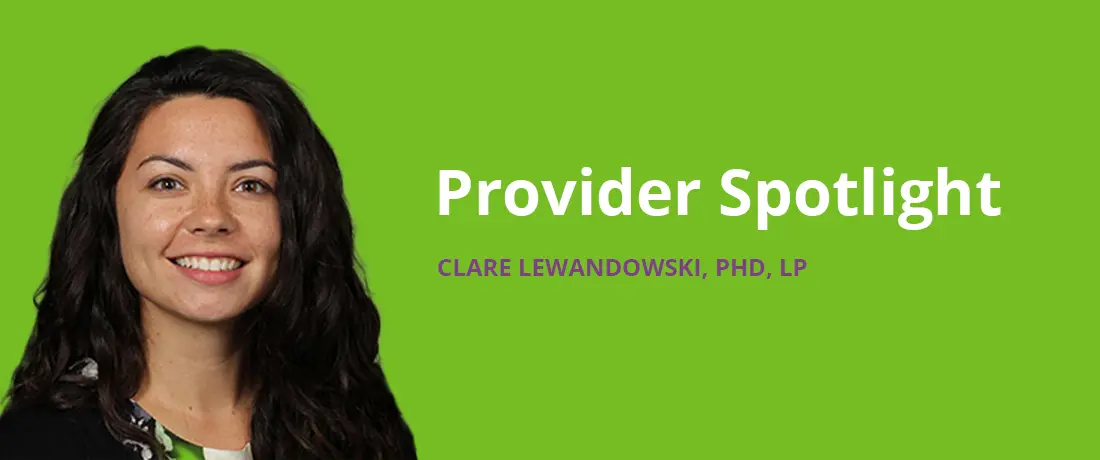 With KCHC since 2019
What areas do you specialize in:
Improvement of mental health through evidence-based treatment of anxiety, depression, obsessive-compulsive disorder, phobias, trauma-related disorders, and addiction
Improvement of physical health through behavioral techniques for managing chronic medical conditions, such as chronic pain, insomnia, tinnitus, diabetes, cardiovascular disease, asthma, COPD, and obesity
Brief description of your professional expertise/experience/reason for choosing your field:
My professional experience includes providing mental health treatment across a variety of settings, including inpatient psychiatric facilities, University medical centers, outpatient mental health clinics, a rehabilitation facility, and a VA medical center. I believe in the resilience and strength of community members and serve to promote self-management to achieve patient-identified goals.
Why did you choose to work for Kenosha Community Health Center, Inc.?
When first visiting KCHC, I was struck by staff and provider's warmth and clear commitment to patient well-being. KCHC serves community members who truly need and deserve quality healthcare, and working at KCHC provides me an opportunity to partner with passionate colleagues and make a positive impact on lives of Kenosha community members.
Education Background:
Practice Location:
Medical Clinic at 22nd Avenue and Dental Clinic at 14th Avenue
Languages:
English
Accepting New Patients:
Yes, age 18+
Community Involvement or Hobbies Outside KCHC:
Kayaking and spending time at the lake.