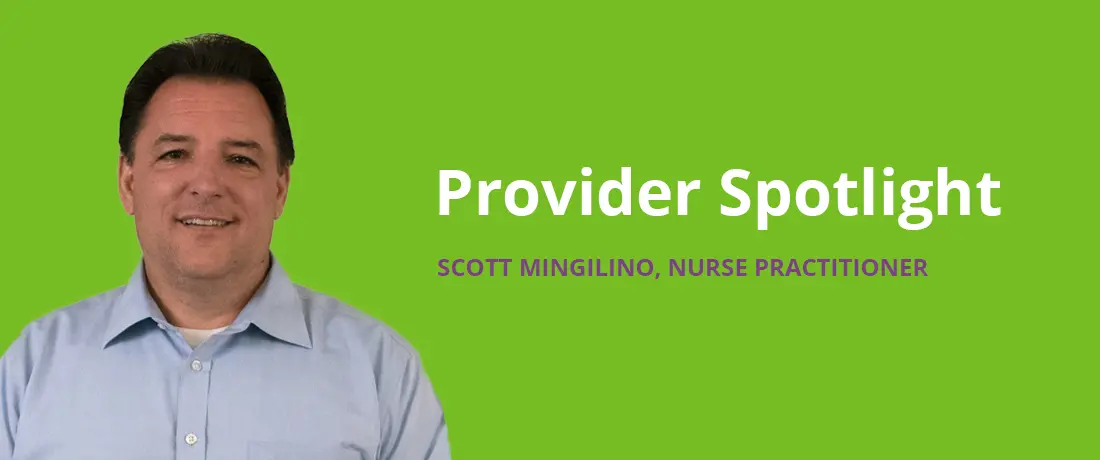 With KCHC since 2019
Areas of specialty:
Family practice and primary care for patients of all ages.

Managing chronic health conditions and preventing disease.

Pediatric, adult-gerontological, and women's health.
About me:
My journey brought me to nursing a little bit later in life. I have had other professions, but being a Nurse Practitioner and caring for people is what I was always meant to do. Every day I live my dream of helping people through the holistic care that being a Nurse Practitioner provides. I love what I do, and no matter what challenges a day brings, I always look forward to going back the next. I have a diverse clinical background in psych/mental health, addiction, general medical, management and cardiology. 
When I'm not helping others at KCHC, I love traveling, metalworking/forging, aviation (I am an instrument-rated pilot), annual motorcycle trips, and spending time with my wife, Ann, our son, Daniel and our three dogs.
Why did you choose to work for Kenosha Community Health Center, Inc.
Working with patients and their families is the best part of clinical practice for me.  I was attracted to KCHC because it is rooted in the community, providing much needed health services to its clientele. It has fulfilled my dreams of building relationships with my patients, becoming a trusted healthcare advisor, and having long-term positive impact on the lives and health of individuals and their families. At KCHC, I am part of a team with one common focus─the well-being of our patients.
Education Background
University of WI-Milwaukee, Bachelor of Science in Nursing

University of St. Francis, Master of Science in Nursing/Family Nurse Practitioner

ANCC Board Certified Family Nurse Practitioner
Practice Location:  Kenosha (22nd Avenue)
Languages: English
Accepting New Patients: Yes