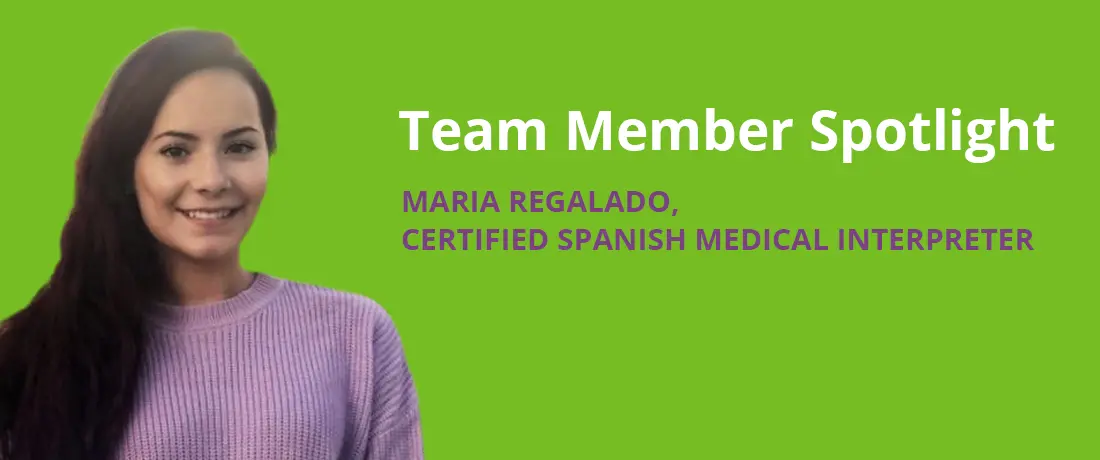 Maria Regalado, Certified Spanish Medical Interpreter
About Me:
I am a Certified Spanish Medical Interpreter, and this is my first position as a Medical Interpreter. With Spanish being my first language, I couldn't think of a better way to give back to my community than to literally give people a voice and help them better understand their medical appointments and assist with removing the language barrier.
Why did you choose to work for Kenosha Community Health Center, Inc.?
I chose to work at Kenosha Community Health Center because I have been a consistent patient here since I came to the United States at eight-years-old. My family has relied on KCHC for
medical
and
dental
appointments and we've never been let down. I've been blessed to have the opportunity to be able to provide my services while understanding our population and what their needs are.
Practice Location:
I work out of the
22nd location
, in
Kenosha
,  unless needed in the other clinics.
Brief description of how you assist patients and providers:
I interpret for medical appointments so that patients and providers can better communicate with each other and there are no missing pieces or questions about the patient's health. I also interpret for behavioral health appointments which has really helped us expand our behavioral health department's effectiveness in our Hispanic population. I also assist our RNs get important messages to patients over the
phone
.