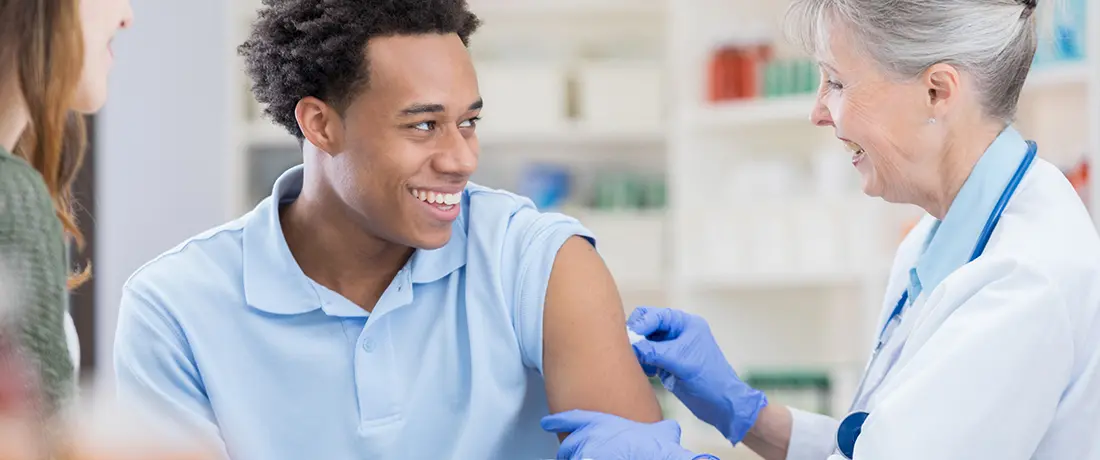 With a new flu season upon us, health officials are reminding people of the toll last year's season took on Wisconsin residents, and encouraging everyone to get a flu shot to protect their families, communities, and themselves.According to the Wisconsin Department of Health Services, during the 2017-2018 flu season, 7,530 people in Wisconsin were hospitalized due to flu-related complications, and 379 people died – twice as many as the year before – including three children. "The dangers of the flu are real, especially for the very young, for older adults, and for those with other health problems," said State Health Officer Karen McKeown.
The flu shot can help prevent the flu, and greatly reduce symptoms if you do get it, shortening time away from work or school.
Here are other simple steps to help you avoid spreading the flu and other viruses:
Wash your hands often with soap and water, or use an alcohol-based hand sanitizer.

Cover your cough or sneeze with your upper sleeve, and try to avoid touching your face with your hand. If you use a tissue, throw it away after one use.

Use your own drinking cups and straws.

Avoid being exposed to people who are sick.

Eat nutritious meals.
Get plenty of rest.

Do not smoke.

Frequently clean commonly touched surfaces (e.g., doorknobs, refrigerator handle, telephone, faucets).

If you're sick, stay home, rest, drink plenty of liquids, and avoid using alcohol and tobacco.

See a health care provider if your symptoms persist or get worse.
Call 262-221-8933 to schedule your appointment at the Kenosha Community Health Center today!