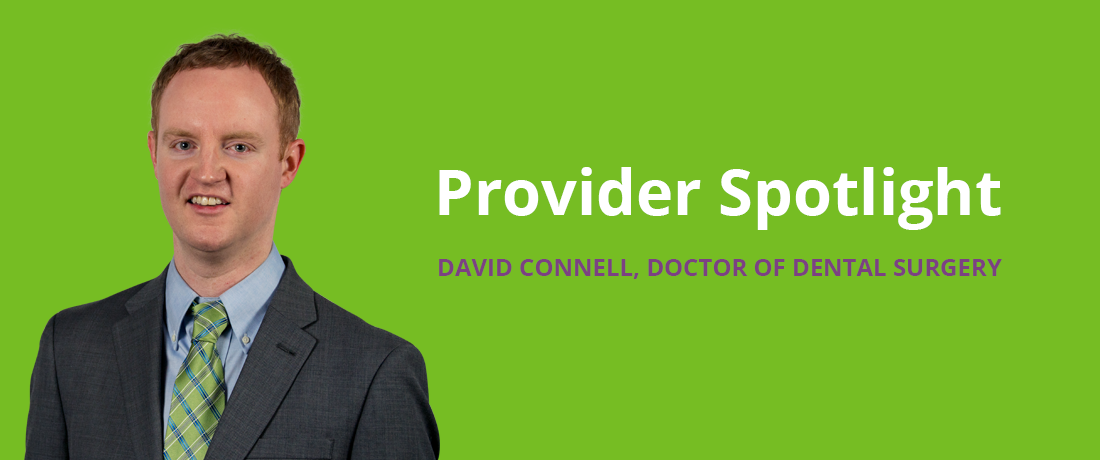 David Connell, Doctor of Dental Surgery
With KCHC since 2010
Specialties: General/Family Dentistry
Brief description of your professional expertise/experience/reason for choosing your field:
A lot of people don't realize that taking good care of your teeth-brushing, flossing and seeing a dentist regularly-really impacts your overall health. Many in our community don't have transportation or funds to get their teeth cleaned or repaired. I enjoy improving my patients' quality of life through better oral health.
Why did you choose to work for Kenosha Community Health Center, Inc.:
There is a great need for dental services in the Kenosha area and all of us at KCHC are dedicated to helping meet that need. I'm fortunate to work with a great team of dentists, hygienists and assistants.
Education Background:
I graduated from Marquette Dental School in 2009 and completed a General Practice Residency at Illinois Masonic Hospital in 2010.
Outside Interests:
When I'm not seeing patients at KCHC, I enjoy tennis, traveling and running.
Do not wait to schedule your appointment.
Kenosha Community Health Center has many appointment options in Kenosha and Silver Lake to meet your needs.