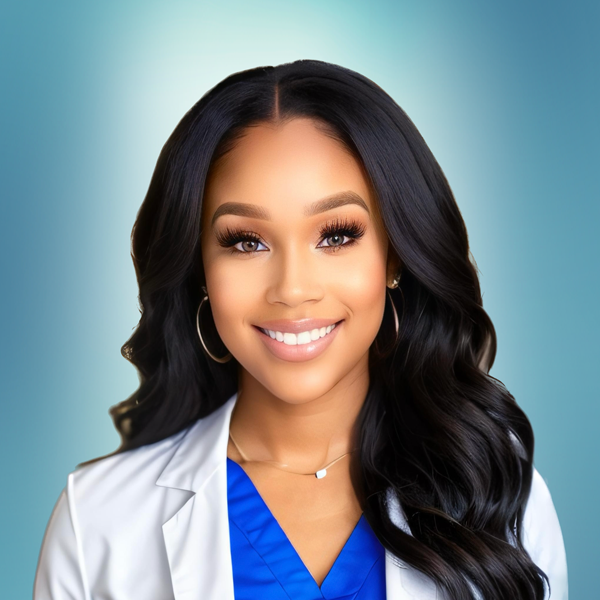 Accepting New Patients for Family and Psychiatric Care
Are you seeking compassionate and comprehensive healthcare for your child or adolescent? Look no further than Deshawntae Griffin, a dual board-certified Family and Psychiatric Nurse Practitioner, serving at Pillar Health and Kenosha Community Health Center's 22nd Avenue Kenosha Clinic. With a focus on patients aged 6 to 18, Deshawntae brings a wealth of experience and a patient-centered approach to healthcare.
Deshawntae's journey into healthcare was deeply influenced by her family's legacy of nursing practitioners. From a young age, she was inspired by the potential of science to make a positive impact on people's lives. Guided by this purpose, she pursued a career in nursing and went on to become a Family Practice Nurse Practitioner as well as a Psychiatric Mental Health Nurse Practitioner.
With 7 years of experience in the psychiatric field, Deshawntae has honed her skills in various settings, including child and adult inpatient care, mental health crisis stabilization, and substance abuse treatment. Her educational background includes a Bachelor of Science in Nursing from Concordia University, followed by two Master's degrees: one in Family Practice from Concordia University and another in Psychiatry from the University of Wisconsin-Milwaukee.
Deshawntae's expertise enables her to provide exceptional care for a range of conditions, including ADHD, Oppositional Defiant Disorder, mood disorders, trauma, psychotic disorders, substance abuse, and chronic mental illnesses. She utilizes innovative evidence-based practices, such as genetic testing and telepsychiatry, to optimize psychiatric care for her patients.
One of the key aspects that sets Deshawntae's care apart is her patient-centered philosophy. She values inter-professional collaboration and believes in providing healthcare that is rooted in evidence-based practices. When patients visit Deshawntae, they can expect comprehensive, accessible, and compassionate care, with a strong focus on patient education and continuity of care.
Deshawntae Griffin's commitment to her patients' well-being and her passion for the field of healthcare make her an invaluable asset to Pillar Health and Kenosha Community Health Center. Whether your child or adolescent requires psychiatric evaluation, medication management, or brief psychotherapeutic interventions, Deshawntae is dedicated to providing the highest level of care to help her patients lead healthier and happier lives.
To schedule an appointment with Deshawntae Griffin, please call (262) 656-0044. Experience the difference of patient-centered healthcare at Pillar Health and Kenosha Community Health Center.