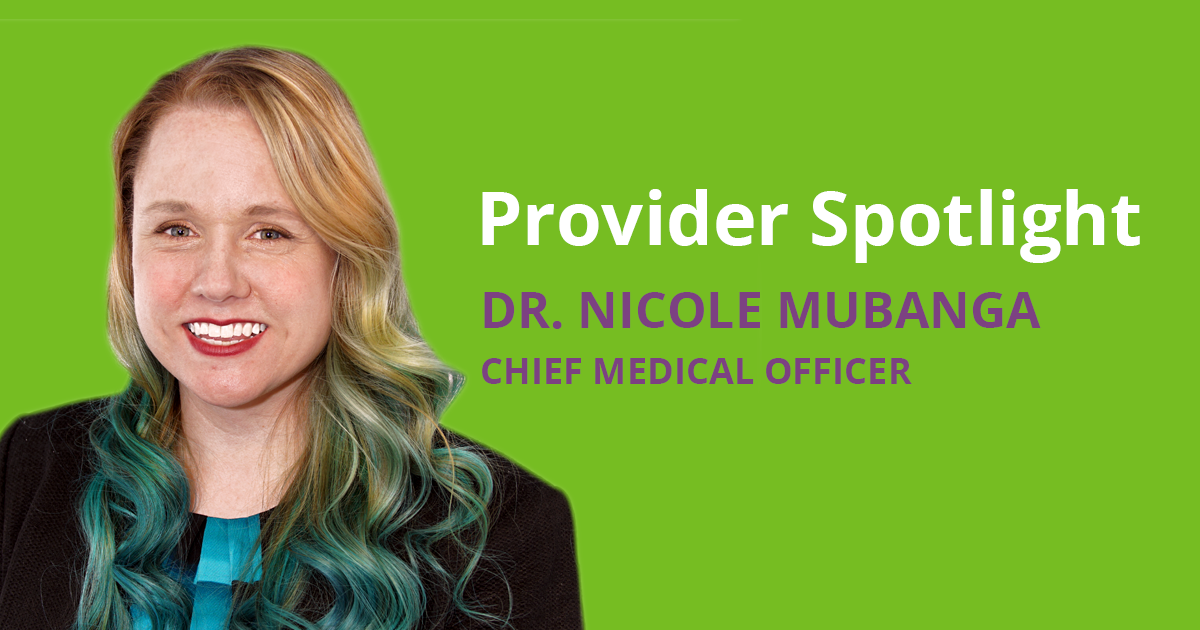 Provider Spotlight: Dr. Nicole Mubanga, Chief Medical Officer
When did you start at KCHC? 2020
What areas do you specialize in? Family Medicine – ages newborn and up.  Preventative care, women's health, chronic diseases like diabetes, hypertension, asthma/COPD, anxiety and depression, etc.  In addition, I have experience in transgender hormonal therapy, PreP therapy, skin biopsies, implantable contraception placement and removal, joint injections, osteopathic manipulation therapy, integrative medicine and prenatal care.
Brief description of your professional expertise/experience/reason for choosing your field.
I have been in Family Practice for the past 3.5 years.  I previously worked at an inner-city clinic in Milwaukee before coming to KCHC.  I really enjoy being able to get to know and take care of entire families.  The specialty of family medicine allows me to do so much – from preventative care to help keep patients healthy to empowering patients to take charge of their chronic medical conditions even when they appear overwhelming at first.  I like being able to tailor treatment plans to each patient's particular needs.
Why did you choose to work for Kenosha Community Health Center, Inc.?
I chose to work for KCHC because the mission aligns with my personal mission to provide exceptional care to those who need it the most.  Everyone deserves access to a medical provider that cares as much about their health as they do.
Education: 
Residency: Aurora St. Luke's / Sinai Family Medicine Residency in Milwaukee, WI
Where at KCHC do you primarily work? 22nd Ave
Community Involvement / Hobbies outside of KCHC: I enjoy spending time with my family, going to farmer's markets, listening to live music and dancing.
Accepting New Patients: Absolutely!